TERRA Real Estate Company Profile
TERRA Real Estate Ltd is a privately owned Residential and Commercial Real Estate Brokerage Company collaborating with both private and professional investors with a particular interest in

Turkey.
As one of the leading real estate companies in Turkey, TERRA Real Estate Ltd. offers a hand-picked selection of properties and investment opportunities on the Turkish Riviera and other major cities of Alanya, Antalya, Istanbul, Belek, Side, Kemer, Bodrum, Fethiye, Gazipaşa, Bursa, Trabzon and Yalova. Furthermore, we have houses and apartments in Spain Costa del Sol; Málaga, Torremolinos, Benalmádena, Fuengirola, Mijas, Marbella, Nerja and Torre del Mar as well as Costa Blanca and Costa Calida. In Cyprus we have homes in Paphos and Limassol as well as in Kyrenia, Güzelyurt, Iskele, Nicosia and Famagusta North Cyprus. Through our partners, we can help you with villas and apartments in Florida among others, in Orlando; Champions Gate, Davenport, Kissimmee, Reunion and Miami. Project Development and Consultancy Services are also within the scope of the company.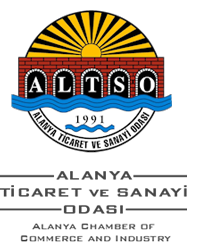 Established as of April, 2014 TERRA Real Estate Ltd. is a registered Real Estate Agency & Property Developer headquartered in Atatürk Boulevard 62, 07400 Alanya, Turkey. The company is legally registered as TERRA Real Estate Emlak İnşaat Limited Şirketi (Mersis nr: 0840039341900012). TERRA Real Estate Ltd. is a member of Alanya Chamber of Commerce and Industry (Membership number: 19826).
Our European Head Office is situated on Energigatan 4, 434 37 Kungsbacka, Sweden. The company is legally registered as TERRA Real Estate AB (Org.nr: 556940-1473)
TERRA Real Estate Ltd employs highly skilled multi-lingual professionals with substantial experience in all the relevant competences involving residential, commercial and mixed-use developments. The owners and the team of TERRA Real Estate Ltd have built up their know-how and experience in the Real Estate Business since the year 2000.
TERRA Real Estate Ltd's long term commitment is also reflected in the remuneration structures it offers its clients and investors in addition to the terms on which it co-operates with its business partners for specific projects.
Regarding Commercial Real Estate Projects we offer:
Due Diligence
Appraisal
Leasing
Project Development Services
(Ideation, Concept Development, Design Development, Construction – Project Management, Test & Commissioning, Fit-Out, Launch & Opening Management, Development of Operating Phase & Branding)
Project Development Advisory Services
Feasibility Studies, Location & Market Analysis, Budgeting & Cash-Flow Analysis
Financial Modelling
Team Building & Recruitment Services
in relation to Business Parks, Hotels, Shopping & Outlet Centres, Theme Parks, Arenas & Convention Centres
Authorisation Certificate of Real Estate Trading by Turkish Ministry of Trade
Certificate Number: 0700201