About Us
TERRA Real Estate ® Company Profile

TERRA Real Estate is a Registered Real Estate Agency and Property Developer Company delivering local and global options in the Residential and Commercial Real Estate sectors since 2004.
We specialize in the representation of foreign nationals and international clients in the buying and selling of properties abroad with a specific focus on resort and holiday-style properties located in Turkey.
Whether looking for a second home with plenty of amenities, an income-producing property, or even a mixture of both, we know exactly what clients look for in a property abroad, so we can identify and advise on the best options currently available in the market and we can provide you with reliable and accurate information with every move.
TERRA Real Estate is headquartered in Atatürk Boulevard 62, 07400 Alanya, Antalya, Turkey, and incorporated as TERRA Real Estate Emlak İnşaat Limited Şirketi, with the Central Trade Registry System (MERSIS №: 0840039341900012)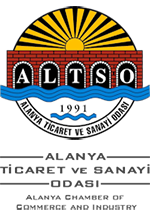 TERRA Real Estate is a registered member of The Alanya Chamber of Commerce and Industry in Turkey by membership number 19826.
Our European Head Office is legally incorporated as TERRA Real Estate AB, in Energigatan 4, 434 37 Kungsbacka, Sweden (Org. nr: 556940-1473) and it oversees the activity of our country managers and our global partnerships.
TERRA Real Estate is an Authorised Real Estate Company and holder of the Authorisation Certificate of Real Estate Trading (Certificate №: 0700201) which is enforced and issued by The Turkish Ministry of Trade. TERRA Real Estate is a committed business member of the Association of International Property Professionals (AIPP) and is regulated by the Property Ombudsman.
We have been selected as AWARD WINNER by the prestigious European Property Awards in the category of Best Real Estate Agency Turkey 2019-2020 and 2020-2021.
As one of the pioneers in the Turkish Real Estate Market since 2004, we are specialized in the representation of international clients in the buying and selling property in Turkey covering the most popular cities such as; Alanya, Antalya, Belek, Bodrum, Fethiye, Gazipaşa, Istanbul, Kemer and Side including the surrounding areas.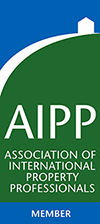 Furthermore, we offer properties in Spain Costa del Sol Region, in Málaga, Marbella, Estepona, Fuengirola, Mijas, Benálmadena, Torremolinos, Nerja and Torre del Mar as well as Alicante Region and Murcia Region. Additionally, we offer properties in Northern Cyprus, covering the most beautiful cities and resorts in Kyrenia, Güzelyurt, Iskele, Nicosia, and Famagusta.
With a specific focus on golf, resort, and holiday style properties in Florida, we offer properties in the Orlando region basically in Champions Gate, Davenport, Kissimmee, and Reunion as well as the Miami region in Brickell, Aventura, Sunny Isles Beach, and Fort Lauderdale.
TERRA Real Estate Team has good experience with some entering the real estate sector in 2004. A highly skilled multi-lingual team of international property professionals, who above all value our client relationships, which give us real focus and drive as we strive to find the perfect dream home that's just right for you.
* TERRA Real Estate ® is a registered trademark.
Why Choose TERRA Real Estate ® Agency?
We love our job and we do the job we love. We are a passionate team of professionals who are the pioneers in the Turkish Property Market since 2004, as we have started our real estate business "right after the major changes in the Turkish Property Law" on the 3rd of July 2003, that has made it easier for foreign nationals to buy property in Turkey.
We enjoy the pride of being an independent real estate company. As we are not a part of any group of companies, nor financed/sponsored by any of them, we can advise our clients without any influence of the mentioned factors. Thus, we can help you to find the right property suiting ONLY your needs and budget.
You are in safe hands. TERRA Real Estate holds the Authorisation Certificate of Real Estate Trading enforced and issued by The Turkish Ministry of Trade. Our Estate Agents are licensed and registered by the Turkish Law requirements. As we also engage in partner sales with other companies, we expect and make sure that they meet the same requirements by the law as we do.
Our headquarters are located in Turkey and our European headquarters are located in Sweden. Our offices are manned and open the whole year and open for our clients to visit us any time during the working hours.
We have an up-to-date website with daily updated property listings. We are confident that our wide portfolio continuously offers unique opportunities which make it easier to find the best possible property suiting your criteria, budget, and lifestyle.
We have a modern website that is updated regularly. It is easy to search and filter according to your criteria. Using the latest technology and years of experience in web marketing, we strive to keep our strong online presence and implement the latest technologies to offer fast and easy surfing.
Feel closer, we speak your language. As we are a multilingual team that speaks Danish, Dutch, English, Finnish, French, German, Kazakh, Norwegian, Polish, Romanian, Russian, Swedish, Tatar, and Turkish, our website is translated and updated manually in nine languages.
Financing and Instalment Payments
We help our clients to get mortgages in all locations from the local banks where they buy a property abroad. Additionally, we can help you to pay for your property in instalments. Basically, some property developers in Turkey offer installment payment plans for up to 5 years without any bank involved in the transactions.
NB: Payment plans in most cases require a minimum 30-35% cash deposit.
Our hard work and dedication have been noticed. We have been selected and honored as AWARD WINNER by the prestigious EUROPEAN PROPERTY AWARDS in the category Best Real Estate Agency Turkey 2019-2020 and 5 STARS in the category of BEST REAL ESTATE AGENCY TURKEY 2020-2021.
Personalized Viewing Trips
When you have sorted out your financing situation and want to come to view the properties in your desired location, we can arrange your personalized viewing trip to Turkey, or a personalized viewing trip to Northern Cyprus, Spain or Florida from all major airports in and around Europe and CIS Countries.