Online Buying a Property in Turkey
When people think of buying property in Turkey, they usually purchase the property after really visiting it in person. Nowadays, communication technologies make real estate transactions much easier. There is an effortless way of property investment - we can name it Online Buying.
You may ask: How to buy a property in a foreign country over the phone? And secondly: Can I buy a house completely online? At this exact point, TERRA Real Estate ® offers an online purchase option to its buyers with a simple and smooth process of buying online. Let us give you a closer look at this subject in our online property buying guide.
Online property purchase is taking place thanks to online viewing of the property. By using visual communication channels such as Whatsapp Video Call, Facetime, Viber, Skype, Telegram, etc. you may view the apartment, villa, land or commercial unit in detail just like you would see it in person.
How to Buy A Turkish Property Completely Online?
In this part, we will explain the online property buying procedure in the step-by-step ''Online Property Buying Guide'':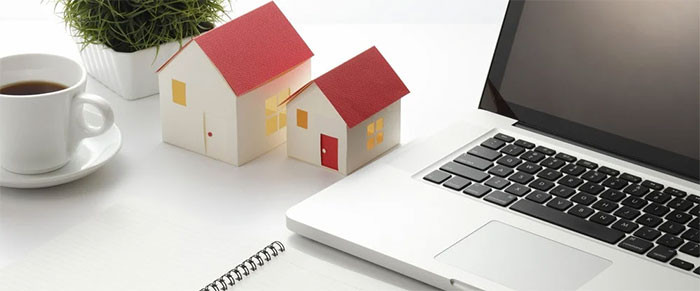 1. Make your WISH LIST ready: It is very important to know what you want and what you can. Just answer some basic questions;
What purpose are you buying for? (a second home, holiday home, buy to let, permanent living, relocation, or investment only)
Location? (Where do you want to buy and why just there?)
What property? (Number of rooms and size, apartment or house, private pool or shared, gated community or a private site?)
What features are desired?
Budget? (Make sure what you can afford) Read more about

financing and mortgage in Turkey

)
2. Property Info: We will send you information about the property you are interested in. Like: floor plans, price and availability, location, legal permissions of the real estate, etc.
3. Online Viewing Tour: We are performing a video call through Facetime, Whatsapp, Skype or any other communication application, that you are familiar with to view the property life. The sales representative of our office goes to the property place, and calls you at the time, previously agreed with you. At this chat, you may demand from the agent to show you all the details of the property as if you are visiting it yourself. You may talk and ask questions to the seller online. Visit our Online Property Viewing Tour in Turkey page to get detailed information.
4. Make your decision - we give you a while to make up your mind.
5. Negotiation: After you confirm all the features and the property itself, we negotiate with the seller for the final price and other terms of delivery on behalf of the buyer. Some of the sellers (construction companies) provide a discount for cash payments. In this stage, the payment plan is made clear.
6. Sales Contract: We prepare the sales contract clarifying all agreed terms and payment details. The seller signs the contract first. There are 2 ways;
We scan the contract and email it to you. We keep the originals to deliver to you when visiting us in our office in Alanya.
We send both copies by ordinary post to your address. You sign both copies and send the copy back by post.
7. Payment: After the sales contract is signed by both sides, you can proceed with the payment and order the money transfer to the Seller's bank account (according to the contract). In most cases the seller obtains the booking fee at the very beginning, then the rest of the payment.
8. Title Deed Procedure: In this stage, you may come to get the title deed in person, or you may send us a power of attorney. In this way, we can get the title deed on your behalf.
Best Turkish Properties to Buy Online
What are the best Turkish properties you can buy completely online? At TERRA Real Estate, we provide customer-oriented, transparent and honest services and we have the widest and up-to-date real estate listings. Our real estate sales representatives are up to date with the latest Turkish real estate market knowledge. TERRA Real Estate holds a wide and latest portfolio of properties in Turkey covering the most popular cities in Turkey; Alanya, Gazipaşa, Antalya, Istanbul, Belek, Bodrum, Fethiye, Kemer and Side.
Did you find this online property buying guide useful? Do you want to buy your dream house in Turkey? Contact us now to book your online viewing and buy a property completely online, safe and easy with TERRA Real Estate!