Turkey has become a popular destination for renovators due to its rich history and unique architecture. With stunning scenery, a warm climate, and an affordable housing market, it is no surprise that more and more people are investing in properties to renovate and get their dream home.
Property renovation in Turkey allows buyers to add their personal touch to an already-established home. Additionally, the Turkish real estate market offers cheaper prices for renovation projects compared to other popular destinations in Europe.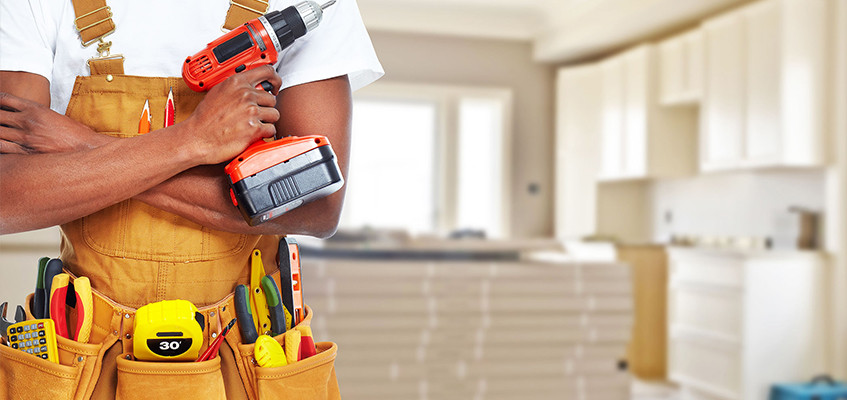 Pros and Cons of Buying a Property to Renovate in Turkey
Buying a property to renovate in Turkey can be a wise investment, but it also comes with its own pros and cons. Here are some key points to consider:
Pros:
Lower purchase price: One of the advantages of buying a property to renovate is the potentially lower prices. Compared to other popular destinations in Europe, such as Spain or France, Turkey offers more affordable real estate prices. This means that one can purchase a property at a lower price and potentially make a profit after renovation. Additionally, lower property prices also mean that buyers have more options to choose from and can more easily find a property that fits their budget and renovation plans.
Possibility of finding a unique property with a character: One of the advantages of renovating a property in Turkey is the potential to find a home with unique and characterful features. Such properties may have original details such as decorative tiles, arch doorways, or wooden carvings that are not found in modern units. Renovating such properties can allow for the preservation of these unique features, adding to the charm and personality of the home. Additionally, renovating a property with character can offer opportunities for creativity and innovation, as the property may feature your unique design choices and architectural style.
Opportunities to add amenities and value: Renovating a property in Turkey presents a unique opportunity to add modern amenities that will increase its value. Adding value to a may include installing air conditioning units, central heating systems, modern kitchens, and bathrooms. Moreover, features such as swimming pools, outdoor living areas, and landscaped gardens can greatly improve a property's desirability. Along with adding luxurious touches, renovating can also mean that a property is updated according to current building codes and safety regulations. This not only makes the property safer but also increases its resale value.
Increased Property Value: Real estate investors often consider renovating properties as a way to increase the value of their investment in Turkey - renovating can significantly increase the property's resale value, especially if the renovations are done to a high standard (improved kitchens, bathrooms, and energy-efficient features, etc.). Renovating a home also gives investors the opportunity to customize it to their liking, which can increase its appeal to potential buyers or renters. Increased property value means that investors can make a higher profit on reselling or secure a higher rental income.
Profitable Option For Renting or Reselling: One of the biggest advantages of buying a property to renovate in Turkey is the opportunity to make a profit through either renting or reselling the property. Renting out the renovated property can provide a steady income, especially in areas with high demand for rental properties. On the other hand, reselling the property can result in a significant return on investment, particularly if the renovations are done well.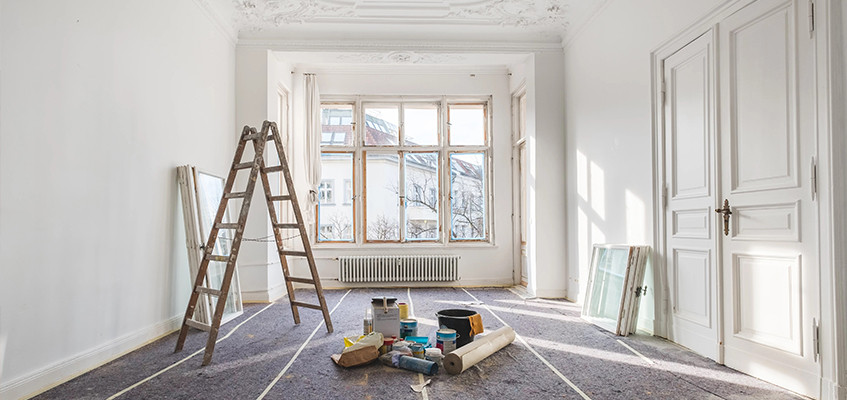 Cons:
Costs: Renovating a property can be an expensive endeavor, and buyers should factor in renovation costs when considering purchasing a fixer-upper property. Costs can vary widely depending on the extent of renovations needed, as well the quality of materials and labor. Buyers should also consider the potential for unforeseen expenses that arise during the renovation process, such as hidden structural issues or requirements. While renovating a property can be a great way to create personalized living and potentially increase the property's value, buyers should carefully weigh the potential costs against their budget and desired outcome.
Time: Renovating a property is an exciting project, but's important to keep in mind that it can take longer than planned. Planning, obtaining permissions, hiring contractors, and getting source materials can all contribute to a renovation timeline. Additionally, issues such as weather delays or hidden problems during the renovation process can cause further delays. It is important to have a realistic time goal in mind when starting a renovation project and to be ready for unexpected setbacks.
Legal Issues: When it comes to buying property to renovate in Turkey, legal issues can be a major concern for investors. One of the key considerations is ensuring that the property fits building regulations in the area. Failure to comply with legal requirements can result in lengthy legal battles and additional expenses for buyers. It is important for buyers to work with reputable estate agents and legal professionals who can guide them through the process and provide advice on potential issues.
How to Choose the Right Property for Renovation in Turkey?
Choosing the right property for renovation in Turkey requires consideration of several factors. Here are key factors, that will help you to make an informed decision:
Engage Professionals: Real estate agents in Turkey play a crucial role in helping buyers navigate the complex process of purchasing. By working closely with a reputable agent, buyers can ensure they are making informed decisions and securing the best return on their investment
Location: Consider the proximity of the property to essential amenities such as schools, health facilities, and shopping centers, as well as transportation accessibility, as a better location will have a better potential for appreciation and rental income.
Condition: Assess the current condition of the property and look for any potential issues such as plumbing or electrical problems and the extent of renovation required.
Budget: Determining your budget for purchasing and renovating a property in Turkey is crucial for a successful purchase. With a clear budget in mind, you can narrow your search and avoid mistakes on important aspects of your investment.
Additional costs: When considering buying a property in Turkey, it's important to in mind that the costs don't end with the purchase. Additional costs such as taxes, legal fees, and expenses can quickly add up and significantly impact the overall investment.
Personal Objectives: Determine your personal objectives for the property. Are you planning to live in it yourself, rent it out, or sell it after renovation? Your answer to this question will help guide your decision-making process and influence the type of property you choose.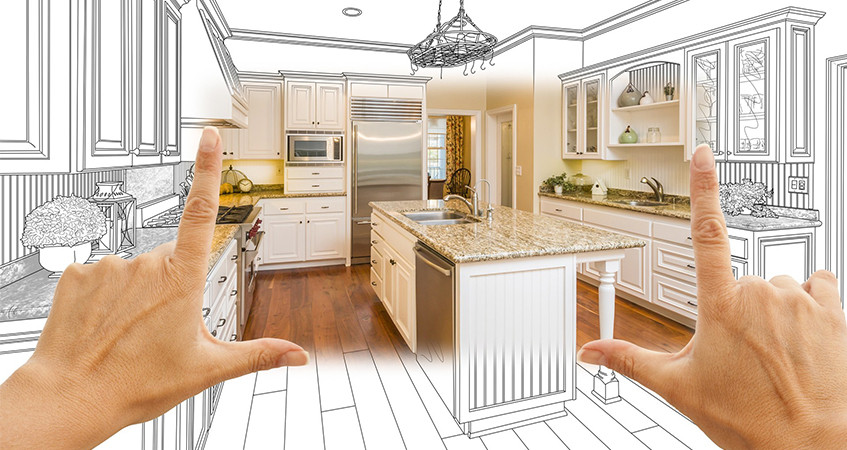 Important Things to Consider When Renovating a Property in Turkey
Hiring Professionals: It is important to consider hiring professionals such as architects, contractors, and interior designers, who can assist you in making informed choices about the property, ensuring that it meets your needs and preferences. An architect can help you evaluate the structural soundness of the property, identify potential issues, and modifications to improve functionality. A contractor can oversee the renovation or construction of the property, ensuring that everything is done according to local regulations and up to the required standards. Lastly, an interior designer can help you create the aesthetic you desire for your property and choose suitable furnishings that will complement the overall design. By working with these professionals, you can be sure that you get the most out of your investment in property.
Comparing Prices: It is crucial to get multiple quotes and compare prices before hiring anyone. This important step can save you from overpaying and ensure you find the best deal for your budget. Keep in mind that pricing can vary, so it is vital to do your research and not to opt for the first option you find.
Permits and Regulations: When buying a property in Turkey with the intention of renovating it, it is essential to comply to the permits and regulations involved in the process. The laws and regulations for renovating properties in Turkey may differ from other countries, and it is crucial to understand them to avoid any legal complications. Additionally, there are regulations in place for the preservation of historical buildings. Failing to comply with these regulations could result in fines, delays, or even the demolition of the property.
Costs of Renovating a Property in Turkey
The cost of renovating a property in Turkey can vary greatly depending on several factors such as the size of the property, the extent of renovation needed, the location, and the quality of materials used. However, there are some estimated costs:
Labor Costs: The cost of hiring labor for renovation work will depend on the type of work involved, such as plumbing, electrical, carpentry, painting, etc. On average, labor costs in Turkey can range from $10 to $30 per hour, depending on the skill level and experience of the workers.
Material Costs: The cost of materials will depend on the quality and type of materials chosen for the renovation. For example, flooring, tiles, fixtures, and fittings can vary in price. As a rough estimate, from $30 to $100 per square meter can be spent on materials.
Permits and Legal Fees: You may need to obtain permits and pay certain legal fees, depending on the scope of your renovation project and the municipality and the specific requirements. It is always important to consider them in your budget.
Unexpected Costs: It is essential to set an extra budget for unexpected costs that may arise during the renovation process. These can account for around 10-20% of your overall budget to cover any unpredicted expenses or changes in the project.
Keep in mind, that these figures are just estimates, and the actual costs may vary depending on various factors.
Make Your Dream Home a Reality with TERRA Real Estate!
If you are interested in buying a Turkish property to renovate, TERRA Real Estate is your valuable partner throughout the process. With our extensive experience in property sales, we can help you find the perfect property that suits your renovation goals and budget.
Once you have acquired the property, TERRA Real Estate can provide you with valuable advice on renovation projects, including estimated costs, required permits, and recommendations for reliable local contractors. We can also offer insights into the Turkish property market, helping you identify areas with high investment potential for your renovation project. With their comprehensive after-sales support, TERRA Real Estate ensures a smooth transition from property purchase to successful renovation.
---
Note: All of the prices and numbers mentioned in this article are estimated and may vary due to time and place. While reading this article please keep in mind the date it has been published. Last updated: 09.11.2023