Top Best Cities to Buy a Property in Turkey
Turkish construction industry is the second biggest one in the world after China. In the past few years, this sector was boosted by the high demand of real estate buyers and by the flow of foreign investors. This elevated demand had a huge impact on the properties sales in 2018, when in total 1,375,398 of Turkish real estate was sold. In addition, property sales by foreign nationals increased by 78% in 2018, with Istanbul and Antalya on the top of the list. Turkey properties for sale continue to be much sought-after by foreigners.
Undoubtedly, beautiful weather, surrounding nature, local quality products and Turkish hospitality made Turkey very trendy among foreign real estate buyers. However, the implementation in housing constructions of architectural diversity and the newest technologies were probably even more influenceable in choosing Turkey as a second home by foreigners.
On top of that, purchasing procedure runs much smoother than in other countries. As TERRA Real Estate, we will assist you with all paperwork so don't worry if you don't speak Turkish. All nationalities can buy property in Turkey except for Armenia and Syria. Please find detailed information at the Ministry of Foreign Affairs.
Is buying a property in Turkey a good investment? Check our recommendations on where to invest in Turkey:
Sunshine, world famous sandy beaches, excellent climate and food in Alanya draw attention of thousands of real estate buyers. The beautiful landscape and the modernity of the city, wrapped by the Alanya castle walls, create an amazing atmosphere here. Explore the relaxing ambiance of turquoise sea, discover plenty of local restaurants, clubs with live music and numerous water sport opportunities. More than 20.000 foreign nationals have already acquired a home in Alanya so far. Thanks to the big foreign community, living in Turkey appears more attractive and comfortable at the same time. The proximity of Alanya-Gazipaşa Airport made this region even more sought-after. Among the properties for sale in Alanya you will find detached villas with endless sea views, many apartments for sale in Alanya or beachfront flats in central location.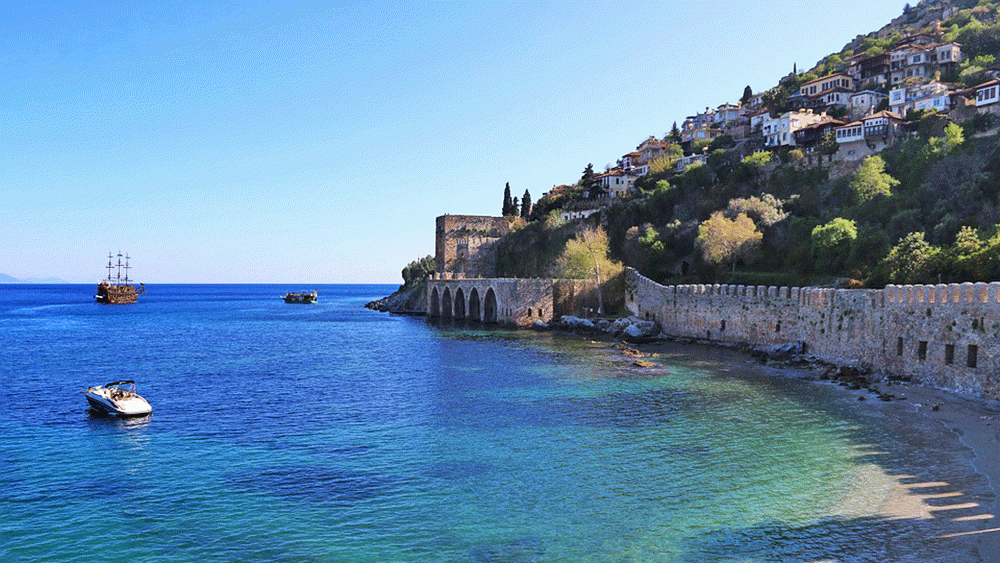 Note: TERRA Real Estate's head office is located right in the centre of lovely Alanya City.
Antalya has always been one of the best places to buy a property in Turkey among foreign nationals from Europe, Middle East and Turks living abroad. The sunny weather, favourable climate, turquoise seas and Blue Flag beaches draw attention of many foreigners. Antalya region has over 2 million population and offers great social opportunities. Theatres, cinemas, opera, concert halls are only a few of them. In addition, luxury golf courses in Belek, numerous walking and jogging paths, water sport opportunities in Antalya attracts many of sport enthusiasts.
Among the properties for sale in Antalya you may select your dream sea view villa for sale in Antalya. Also a modern apartment in Antalya city centre or just choose a home in Antalya to make an investment in Turkey. Property prices depend on the district, one of the most expensive ones are Lara and Konyaaltı whereas Kepez and Döşemealtı offers many holiday homes for affordable prices. TERRA Real Estate as an active real estate agency in the Turkish property market, offers a rich selection of properties for sale in Antalya in the most sought-after locations.
Istanbul located on the north-west part of Turkey, in the Marmara region and spreads on two continents, Europe and Asia. Istanbul with its 16 million population is the biggest European city and 8th largest city in the world. Istanbul is now one of the most prestigious cities to live in, the infrastructural projects aiming to improve public transport have a considerable impact on the quality of the residents. Underground, metrobus, monorail, tram, ferry docks, numerous bridges, rail tunnel under the Bosphorus strait are facilitating the daily life of Istanbul residents.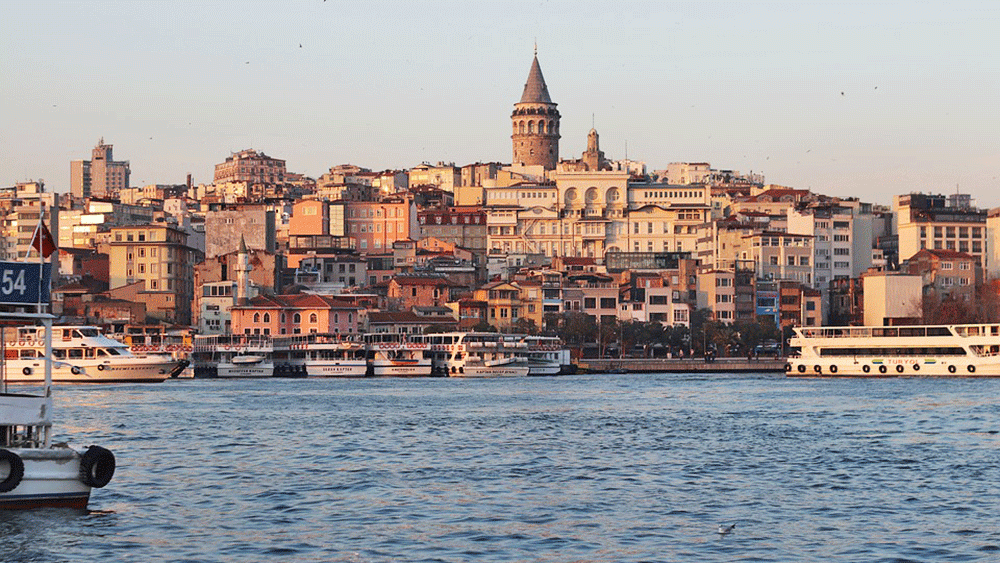 The endless list of social and cultural opportunities, historical sites and landmarks, magnificent views of the Sea of Marmara and Black Sea make residents proud of their city. You can find everything in Istanbul: fashion, world-famous brands, shopping malls, fish restaurants, nightclubs and many more.
Considering the immensity of Istanbul with its 39 beautiful towns, TERRA Real Estate we will offer you the best advice where to buy a property in Istanbul, in conformity with your criteria, expectations and visions.
Among the properties for sale in Istanbul, we offer high tech apartments equipped with smart home system, sea view houses for sale in Istanbul, flats for sale in Istanbul built in residential complexes offering many of social facilities. Property investors are showing huge interest in luxury apartments for sale in Istanbul as many of them are signed by the world-famous architects, some of these them are awarded with LEED Certificate, providing environmentally friendly housing solutions.
Undoubtedly, Istanbul real estate has one of the best investment potentials, be sure that you will never lose both in the short and long term.
Side is an ancient Greek city with a number of historical sites like Apollo, Athena Temples and Aspendos theatre. Located only 60 km away from Antalya Airport, Side offers Blue Flag beaches, crystal-clear waters, mild climate, great nature and green environment. The region also has an excellent infrastructure, public transport is easily accessible and provide a rapid connection with other towns in proximity. During hot summer days, Side is a lively town with numerous restaurants, bars, live music and nightclubs. On the other hand, the nature surrounding the region offers a relaxing ambiance with plenty of walking and cycle paths.
TERRA Real Estate offers one of the best quality properties for sale in Side such as luxury apartments in stunning residential complexes providing diverse social features. Side real estate offers also numerous villas with private pool for sale in Turkey.
Belek is only 28 km away from Antalya Airport and welcomes thousands of foreign and local tourists every year. Belek known as a Turkish Golf Paradise attracts mainly sport enthusiasts especially golf players from the whole world. Belek's coastline, pine forest intertwining with mountainous surroundings provide one of the most beautiful landscapes on the Mediterranean Coast. This area is famous for its quality five-star hotels, fantastic water sport opportunities and social centres such as Land of Legends.
Belek properties for sale has a rich selection of detached houses for sale in Belek located only a few minutes' walk from luxury golf courses. Moreover, many of Belek's real estate is build in residential complexes offering perfect facilities for families with children.
Kemer located on western coast of Antalya, only 55 km away from Antalya Airport. Kemer is a rapidly developing coastal town and is famous for its beautiful blue flag beaches, great nature, historical sites, holiday villages and modern marina. Thanks to these landscapes, Kemer's properties are on the top of the sought-after locations in Turkey. Among stunning family houses, property buyers show a great interest in villas with private pools for sale in Kemer.
Bodrum is located in Muğla Province, on the Aegean Coast. The unique beauty of Bodrum makes this region one of the most popular destinations and much sought-after by real estate buyers. This vibrant area offers fantastic social opportunities such as numerous cafes, bars, nightclubs, restaurants and shops. The foreigners describe Bodrum ambiance as unforgettable and incomparable. Indeed, the paradise of historic and cultural sites as well as sport opportunities (water sports, paragliding) among other social events fill the daily and nightly schedule the whole year round.
Many of Bodrum properties for sale are situated on the hillside, therefore sea view villas for sale in Bodrum are very popular among the foreign real estate buyers. In addition, Bodrum offers also many beachfront houses with private beaches and luxury facilities on site.
Fethiye town as a part of Muğla Province, is situated on the Aegean Coast. Fethiye landmarks like Blue Lagoon Beach, Çalış Beach, Öludeniz Park offer breathtaking views and peacefulness in the middle of nature. In addition, the landscapes offer many opportunities for activity enthusiasts such as paragliding, water sports, boat trips, trekking and many more. Fethiye properties for sale include mainly modern villas and detached houses with nature views. Villas for sale in Fethiye draw attention of foreign investors because of the high rental potential.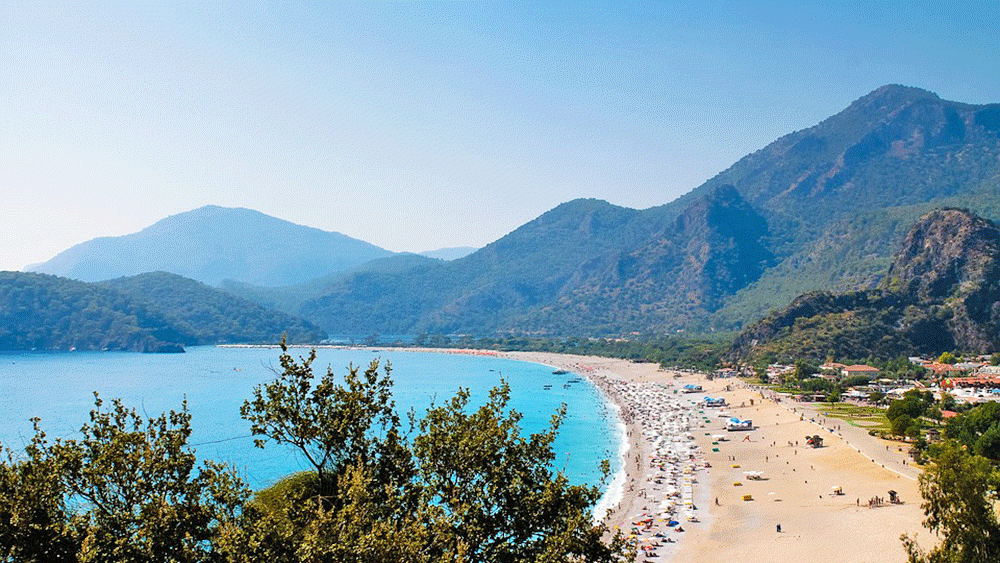 TERRA Real Estate, The Real Estate Expert in Turkey
Regardless of where you prefer to buy a property in Turkey, the beauty of the country will always amaze you. Just choose where to buy real estate in Turkey in coherence to your budget, your lifestyle and expectations.
When you have decided to buy real estate in Turkey, make sure that you have a reputed estate agency with good references and experience. TERRA Real Estate is committed business member of the Association of International Property Professionals (AIPP) and is regulated by the Property Ombudsman.
As one of the pioneers in Turkish Real Estate Market, we are confident that our wide real estate portfolio continuously offers unique opportunities. We do not only offer homes for sale in Turkey but also offer affordable luxury apartments in Turkey.
Interested in property purchase in Turkey? Having a matter related to the real estate market in Turkey? Please feel free to contact us for any enquires regarding places to buy Turkish properties.
Are you in Turkey now and want to see the properties?
For arranging a property viewing in Turkey,
Call us at +90 242 512 25 00,
You can call us for free via WhatsApp or Viber at +90 532 341 67 54.
We will be happy to come to your accommodation/hotel and pick you up for a free and non-committal viewing.