An Overview of Turkey's Rich Cultural Heritage
Strategically positioned between Asia and Europe, Turkey stands as a center of rich and diverse cultural heritage, having been a crossroads for countless civilizations over centuries. Ancient dynasties, from the Hittites to the Lydians, have graced its lands, leaving enduring marks in archaeological treasures like the city of Troy and the mesmerizing landscapes of Cappadocia. The Hellenistic era imprinted itself in historical sites such as Ephesus, and the reign of the Byzantine period is encapsulated within the architectural wonders of modern-day Istanbul. The transformative influence of the Seljuk and subsequent Ottoman Empire is prominently displayed through the nation's architectural feats, including the magnificent Topkapı Palace and the iconic Blue Mosque.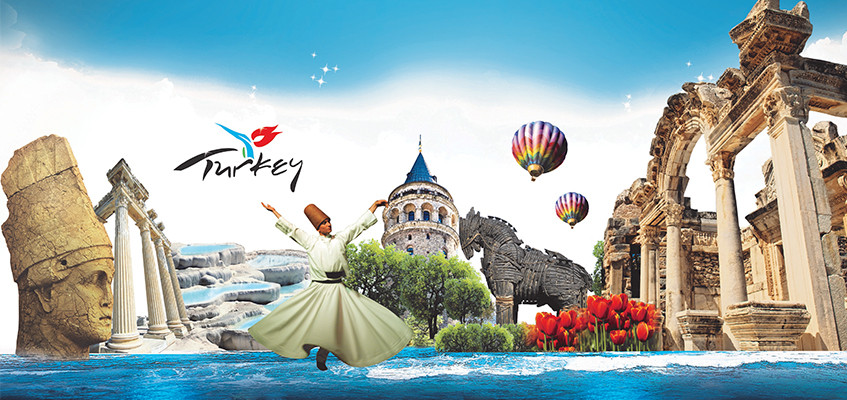 The vibrancy of Turkey's cultural heritage is further illuminated through its myriad of festivals and traditions. From the dynamic camel wrestling events in the Aegean region to the Nevruz celebrations marking the advent of spring, these festivities highlight its eclectic blend of traditions. Furthermore, Turkey's musical heritage, spanning from classical Ottoman symphonies to spirited folk melodies, offers a harmonious reflection of its historical and geographical position. Through each era and influence, Turkey remains a compelling narrative of cultural confluence and continuity.
Most Famous Traditional Festivals and Events in Turkey
Turkey, with its rich cultural tapestry and historical lineage, hosts plenty of traditional festivals and events. Here are some of the most famous traditional festivals and events in Turkey:
Camel Wrestling Festival
Camel wrestling is a distinctive and old tradition, primarily observed in Turkey's Aegean region. Originating several centuries ago, the festival involves male camels, usually in their mating season, wrestling each other, spurred on by the presence of a female camel. Spectators gather in large numbers to enjoy the spectacle, accompanied by music, dance, and feasts. It's not just about wrestling; it's a grand social event where local communities come together to celebrate and uphold a famous cultural practice. While the event is entertaining, the well-being of the camels is key, with measures taken to ensure their safety.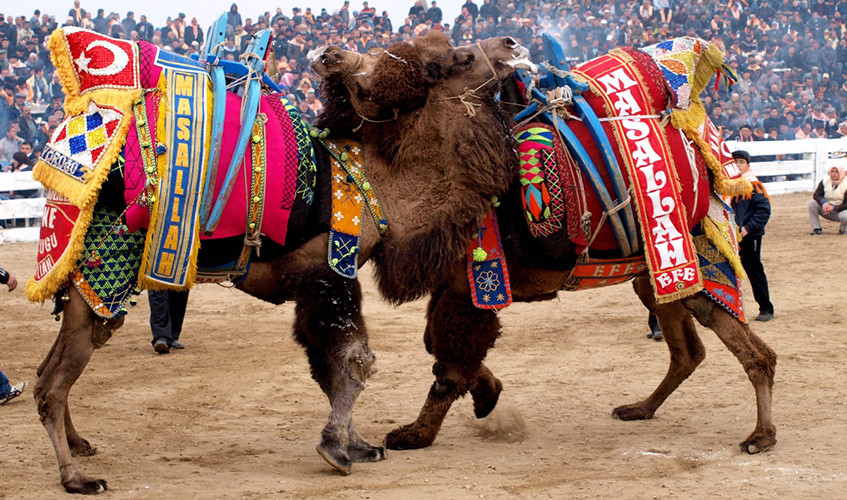 Kırkpınar Oil-Wrestling Festivities
The Kırkpınar Oil-Wrestling Festival, celebrated annually in Edirne, Turkey, boasts a legacy of over 650 years, making it one of the world's oldest wrestling events. Wrestlers, referred to as "pehlivan", compete in an open field, wearing traditional leather trousers called "kispet" They're covered in olive oil, making the matches both challenging and slippery. This historic event, rich in ritual, draws crowds, and the title of "Baspehlivan" (chief wrestler) is an honor in the wrestling community.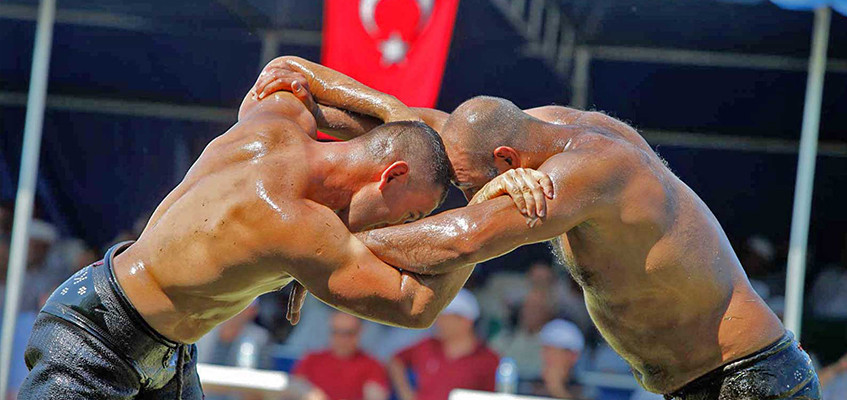 Istanbul Tulip Festival
The Istanbul Tulip Festival is an annual event that transforms the city's parks, gardens, and public spaces into colorful displays of tulips, celebrating both the flower's historical significance in Ottoman culture and its contemporary role in Turkish horticulture. Held every April since its initiation in 2006, the festival showcases millions of tulips in various colors and designs, accompanied by art installations, music, and cultural events. The Emirgan Park, in particular, has become a prime attraction, drawing locals and tourists alike to enjoy the breathtaking beauty of these blooms set against the backdrop of Istanbul's rich heritage.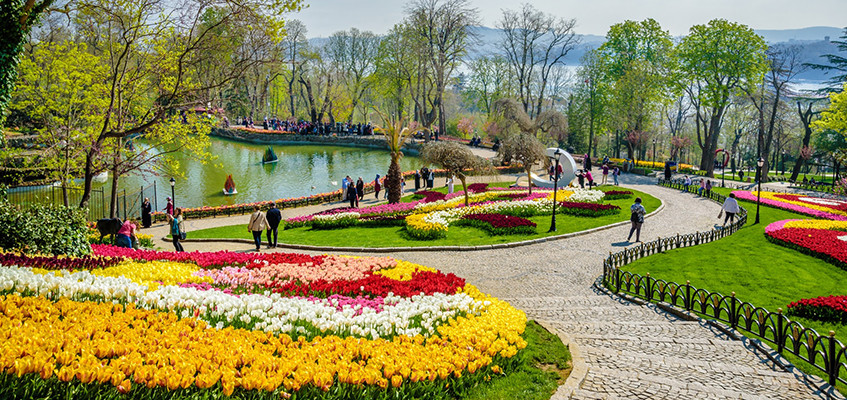 Mesir Paste Festival
The Mesir Paste Festival is a vibrant annual event in Manisa, Turkey, rooted in a centuries-old tradition. Celebrated since the Ottoman era, it commemorates the creation of a therapeutic spice blend by Merkez Efendi, which was believed to have cured the Sultan's mother. Every March, thousands gather in and around the Sultan Mosque to witness the distribution of this herbal paste, called "mesir macunu", from the mosque's dome, with eager participants catching the wrapped bundles as they're thrown.
Hidirellez Spring Celebration
Hidirellez, celebrated on May 5th and 6th in Turkey, marks the arrival of spring and is believed to be the day when the prophets Hızır and İlyas met on Earth. Symbolizing hope and renewal, communities come together to clean homes, prepare special foods, and build symbolic wish trees where personal desires are attached in the form of notes or colorful ribbons. At night, large bonfires light up neighborhoods, and people jump over them, believing that the flames will purify them and bring good fortune. The fusion of folklore, faith, and festivity makes Hidirellez a cherished celebration, welcoming warmer days ahead.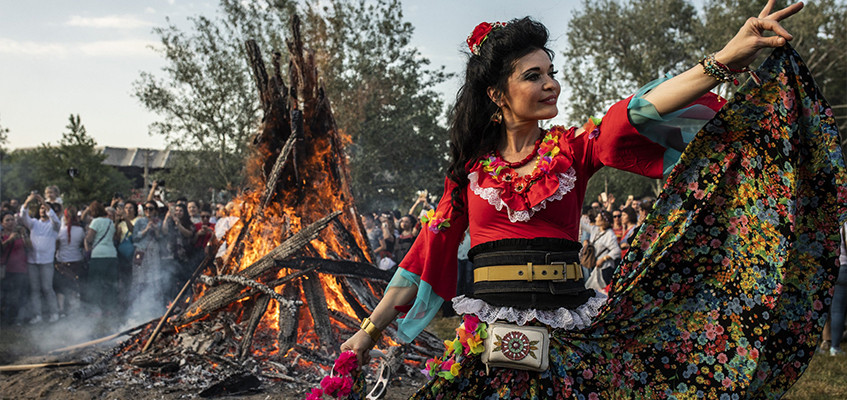 Nevruz Spring Festival
Nevruz observed on March 21st in Turkey, heralds the onset of spring and the Persian New Year. Deeply rooted in ancient Turkic and Persian traditions, it's a celebration of rebirth and renewal. Throughout Turkey, people engage in various customs, from lighting bonfires symbolizing purification and the triumph of light over darkness to singing and dancing to the sharing of special dishes. Beyond its cultural significance, Nevruz also embodies themes of unity, peace, and mutual respect among communities, making it an essential annual event in the Turkish calendar.
Music and National Dance Festivals
Turkey is renowned for its vibrant and colorful music and dance festivals, often held across various cities, celebrating both its rich cultural tapestry and a myriad of international performances.
Istanbul Jazz Festival: This prominent event is not only crucial for Turkey but is also recognized on the international music scene. It usually hosts an array of artists, both homegrown and international, encompassing not just jazz but also other genres, thereby attracting a wide array of music enthusiasts.
Alanya Jazz Festival: Set against the scenic backdrop of Alanya's historical landmarks, this festival brings together jazz lovers and musicians in a melodious blend of cultural and auditory celebration. It typically features a range of performers, providing a unique and unforgettable experience amidst stunning architecture
Antalya Piano Festival: An event that harmoniously blends the classical and the contemporary, the Antalya Piano Festival invites renowned pianists from around the world to grace its stages, typically held in the fall. The festival goes beyond mere performances, often incorporating workshops and masterclasses, giving an all-round view into the world of piano music.
Bodrum Dance Festival: Bodrum provides a beautiful setting for its dance festival, where various national and international dance troupes come to perform. This event showcases a vast array of dance styles, from traditional Turkish dances to contemporary performances, encouraging cultural exchange through movement and rhythm.
Folk Dance Festivals: Throughout Turkey, numerous cities host folk dance festivals ("halk oyunları festivalleri"), celebrating traditional Turkish dances and music. These events often involve vibrant costumes, heartfelt music, and spirited dances, providing a glimpse into the rich and diverse cultural heritage of the country.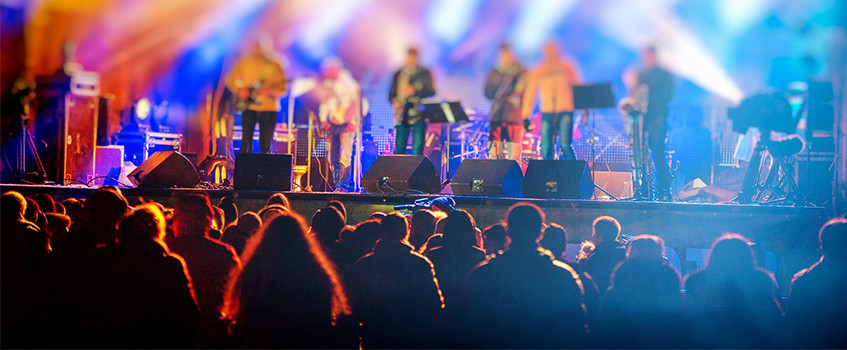 International Aspendos Opera And Ballet Festival
The International Aspendos Opera and Ballet Festival is a special event held in Antalya, Turkey. It takes place in an ancient outdoor theater called the Aspendos Theatre, which is really old but still in great shape. People love it not just for the fantastic music and dance performances, but also because watching these in such an old and open-air place, under the night sky, is a magical experience. Every summer, artists and fans from all over the world gather here to enjoy and be part of the vibrant shows that blend modern arts with a touch of history. So, it's not just a festival but a beautiful gathering that offers a unique experience where the past and present meet.

Cappadocia Air Balloon Festival
The Cappadocia Air Balloon Festival in Turkey is a true feast for the eyes, creating a colorful display in the sky above the area's unique, rocky landscapes. Spanning several days, the festival brings together balloon pilots from all over the world, who fill the sky with a burst of colors and patterns, while also showing off their skills through various competitions and activities. People visiting the festival can look forward to not only watching this spectacular show from the ground but also joining in by taking a balloon ride of their own. There are also plenty of fun things to do on the ground, like exploring local markets and enjoying tasty Turkish foods. And when the sun sets, the "night glows" event lights up the night as balloons are illuminated in a synchronized light display, offering a beautiful and enchanting experience for everyone present.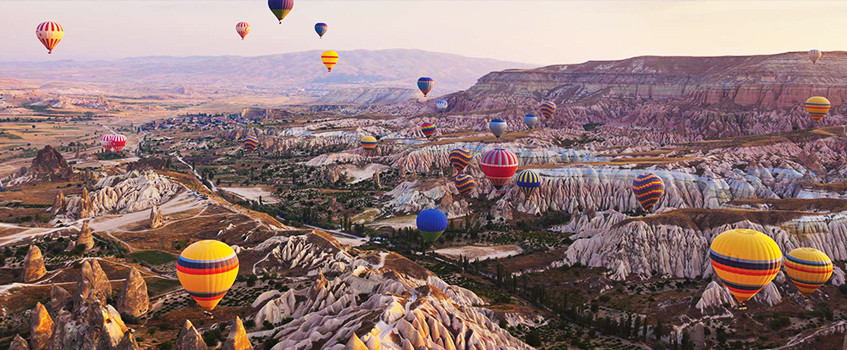 Cappadox Festival
The Cappadox Festival, held in the beautiful area of Cappadocia, Turkey, is a unique event that brings together music, art, and culinary worlds under the wide, starry sky. Happening usually in the summer, it invites attendees to not only enjoy various performances from both new and established musicians but also to explore fascinating art installations placed amongst the area's natural, rocky wonders. Food lovers will also find a place here, with talented chefs providing tasty and innovative dishes to try. But it's not just about watching and listening: the festival encourages participation through activities like yoga, nature walks, and hot air balloon rides, offering a variety of ways to enjoy the stunning landscape. In a nutshell, Cappadox is a festival where attendees dive into a blend of arts and nature, enjoying a rich and varied experience.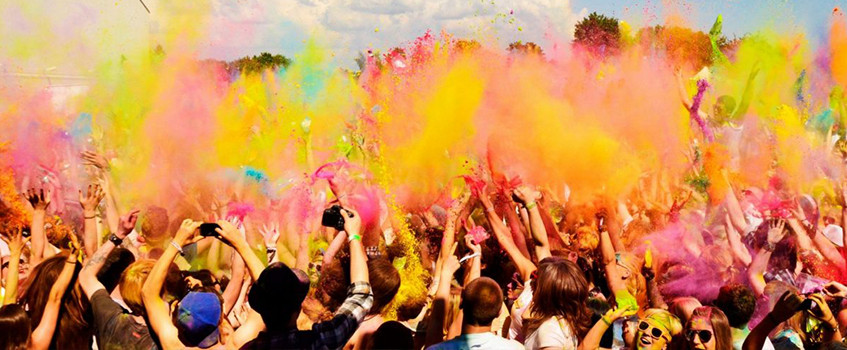 Antalya Golden Orange Film Festival
The Antalya Golden Orange Film Festival is a big deal in the movie world and takes place in the beautiful city of Antalya, Turkey. It's been around since 1963 and is one of Turkey's oldest film festivals, highlighting the best of Turkish and international films. For several days, the city becomes a hub for movie lovers, with film screenings, talks, and lots of discussions about cinema. Filmmakers and actors come to present their work, and everyone looks forward to the Golden Orange Awards, which are given in various categories like Best Film and Best Director. It's not just a celebration of movies, but also an important event that helps support and grow the film industry in Turkey.
International Antalya Sand Sculpture Festival
The International Antalya Sand Sculpture Festival, also known as Sandland, is a fun and impressive event that happens on the beaches of Antalya, Turkey. Every year, artists from all over the world come to create huge sculptures using about 10,000 tons of sand. These aren't your average sandcastles - they're giant, detailed works of art that can tell stories from history, myths, or various cultures, depending on the year's theme. During the day, you can watch the artists at work, shaping and carving, while at night, the sculptures are lit up with colorful lights, making for a magical stroll along the beach. The festival also aims to educate visitors by sharing information about the theme and the art of sand sculpting, making it a fascinating experience for both the eyes and the mind.