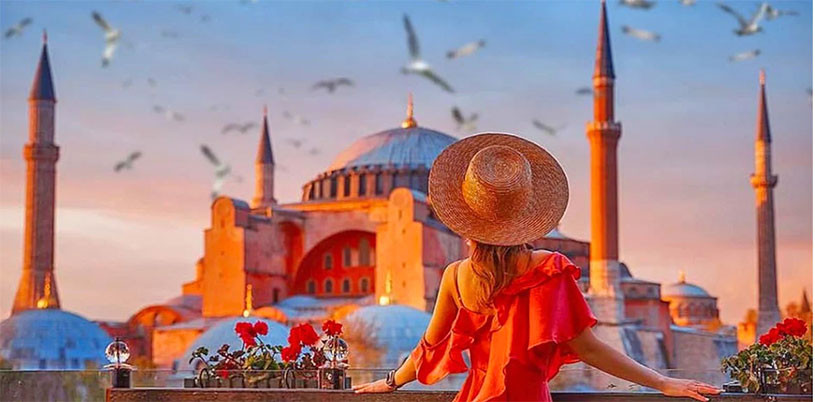 Is it Expensive to Live in Turkey?
Before analysing the expenses of living in Turkey, we need to figure out some main factors which have the biggest impact on this issue. Are you living a luxurious life etc? Or are you rather an economy type of person, being careful of what you spend your money on? Or other living-style characters such as: do you smoke? Do you often go to restaurants? or rather cook at home? Do you travel a lot? And so on. These are some individual aspects, determining your lifestyle.
The other important issue is the currency of your income. Will you have your income in Turkish Lira? or Do you have your income paid in some other currency - Euro, Dollar, British Pound or other? As a result, any expat receiving a pension or income in a foreign currency will not notice the impact of inflation because they are getting greater value for their money than they were a year before. Given the volatility of inflation and exchange rates, anyone on a budget should factor in a buffer zone.
There is also one more relevant element - the size of your family. Families with children under the age of 16 will undoubtedly face significant educational fees, whereas a single individual would not.
Average Salary, Minimum Wage and Mortgages in Turkey
The local currency is the Turkish Lira (TRY but also written as TL). At the current time of writing this article (just to give a general point of view), the exchange rate of 1 TL is:
1 US Dollar = 8.65 TL, 1 Euro = 10.25 TL, 1 GBP = 11.97 TL
The minimum wage in Turkey is 2.825 lira per month, with the healthcare and retirement fees (SGK) paid by the employer. In Turkey, a full-time worker makes roughly 7,830 TL per month. Salaries range from 1,980 TL (the lowest average) to 35,000 TL. Salaries for various occupations widely vary.
Several Turkish banks offer mortgages to foreign people interested in purchasing property in Turkey. Individual bank loan quantities, interest rates, and conditions may differ. Turkish banks give a mortgage loan to foreigners only in local currency (Turkish Lira). Read more about "Mortgage and Finance in Turkey" on our website.
Cost of Living Comparisons by Cities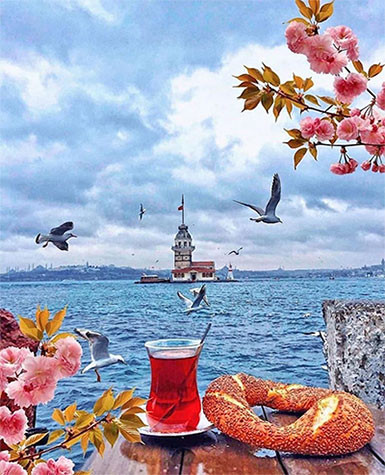 Living in a metropolis, like anywhere else in the globe, has higher prices. Istanbul, Turkey's most expensive city, is the main centre of business, banking, tourism, and economy. In addition to increased rentals, general everyday costs such as transportation, food, shopping, and nightlife are all costlier. For about 6.800 TL each month, a family of three can live well (without paying rent or a mortgage). The expense of living, on the other hand, lowers substantially along the Aegean and Mediterranean coasts. In comparison to popular expat locations such as Fethiye, Istanbul is around 20% more expensive. For an average of 4.000 TL per month, an expat couple with property in Fethiye can live a middle-class lifestyle.
Overview of the Cost of Living in Turkey
Home bills: Turkey compensates for its high rent expenses by offering low household bills. Electricity, water, sewerage, telephone, internet, gas, and satellite packages are all included in the monthly expenses. Apartment and, a fee for community services, are also required for residents in apartment complexes. To ensure that your household will be paid, you need a budget between 400 and 600 TL per month.
Food shopping: Food in Turkey is cheaper than in European countries. Purchasing fruit, vegetables, and dairy goods from local markets rather than major supermarkets are even less expensive (look at some examples in the table below).
Residence permit: If you are not a Turkish Citizen, as an expat you need to apply for the residence permit. It's based on the US dollar and charged according to nationality, thus it varies from person to person and day to day depending on currency conversion rates. It also fluctuates because there is a price for each day covered by the residence permit in the first month (with a minimum and maximum amount) and then a fixed fee for each subsequent month. The average cost of a residence permit in Turkey in 2021 is 1039 TL for the fee, and 125 TL for the document costs.
Health insurance: It is a must in order to apply for a residence permit. A foreigner pays from 500 to 2000 TL or more each year for private health insurance. Prices are diverse due to the policy conditions and coverage.
Public transportation and car expenses: In Istanbul public transportation costs around 205 TL each month. Fuel prices hover around 7,25 - 7.75 TL per litre (for petrol) and a range of 5,5 to 6,5 TL for fuel oil and gas. Car owners should budget around 5.000 TL per year for maintenance, insurance, and MOTs.
Health care: depends on the region and hospital. Healthcare is free for citizens in state hospitals and family care centres. Medicines are quite cheap and easily accessible. Getting professional health care is really easy and doesn't take much effort when you live in Turkey. It is obligatory for expats living in Turkey to get health insurance while applying for a residence permit, which also decreases the costs of having some medical treatment as a foreigner in Turkey.
Breakdown of Some of the Living Expenses in Turkey
Food
Basic lunch menu (including a drink) in business district 41 TL
Meal at a fast-food restaurant 29 TL
500 gr of boneless chicken breast 14TL
1 litre of whole fat milk 6TL
12 eggs, large 15TL
1 kg of tomatoes 5.62 TL
1 kg of apples 5.94 TL
1 kg of potatoes 2.81 TL
0.5 l domestic beer in the supermarket 13 TL
1 bottle of red table wine, good quality 83 TL
Housing
Monthly rent for 85 m² furnished accommodation in expensive area 3,675 TL
Monthly rent for 85 m² furnished accommodation in standard area 2,190 TL
Utilities 1 month (heating, electricity, gas ...) for 2 people in 85 m² flat 577 TL
The monthly rent for a furnished studio in an expensive area is 2,589 TL
Monthly rent for a furnished studio in standard area 1,487 TL
Utilities
1 month (heating, electricity, water etc.) for 1 person in 45 m2 studio 410 TL
Internet 8 Mbps (per month) 77 TL
40" flat screen tv 2,526 TL
Laundry detergent (3 l.) 39 TL
Hourly rate for cleaning help 31 TL
Clothes
1 pair of jeans 260 TL
1 summer dress in a high street store 200 TL
1 pair of sports shoes (original brand) 530 TL
1 pair of leather business shoes 399 TL
Health Care
Private doctor visit 240 TL
Doctor visit in a state hospital 45 TL
Visit GP at your family healthcare unit (with residence permit) Free
Entertainment
Basic dinner out for two in neighbourhood pub 128 TL
2 tickets to the movies 47 TL
2 tickets to the theatre (best available seats) 203 TL
1 cocktail drink in downtown club 53TL
Cappuccino in expat area of the city 18 TL
1 beer in a neighbourhood pub (500ml or 1pt.) 24 TL

To summarize - Turkey is a much cheaper country to live in than most of the European countries. The prices of food, transportation, and rent are lower than in the UK, Germany, Sweden, or other developed countries in Europe. The average cost of living in Turkey is roughly from 3.500 TL for a reasonable lifestyle, but up to 7.000 TL in big cities like Istanbul, Ankara, and Izmir if you own your own property and don't have rent or a mortgage to pay. Family of four estimated monthly costs: 14,000 TL, while single-person estimated monthly costs: 5,500 TL.
Start Your New Life in Turkey Guided by TERRA Real Estate ®
We understand that purchasing a home in Turkey is a serious decision that must be carefully considered. If you're looking for a property in Turkey for the first time, check out the Property Buying Guide in Turkey for First Time Buyers. On our website, you can also read about the Expenses of Buying Real Estate in Turkey.
You can also fill out the contact form and chat with a sales representative via email, phone. You are also welcome to have a cup of tea or coffee in our office in Alanya.
---
Note: All of the prices and numbers mentioned in this article are estimated and may vary due to time and place. While reading this article please keep in mind the date it has been published. Last updated: 16.07.2021