Every year, a rising number of foreigners look to Turkish property as a way to get into the worldwide real estate market. A more simplified buying procedure, reasonable pricing per square meter, and a large portfolio of resale, new, and off-plan apartments and villas in various places around the country provide the market with a competitive edge over other countries and a good way to make a beneficial investment.
While you may be acquainted with purchasing property in your own country, the procedure in Turkey is very different, so in addition to selecting your perfect house, you will need to learn about the Turkish real estate market and legislation.
We have prepared some tips for buying property in Turkey. You will surely find them useful especially if you are planning to buy real estate in Turkey for the first time.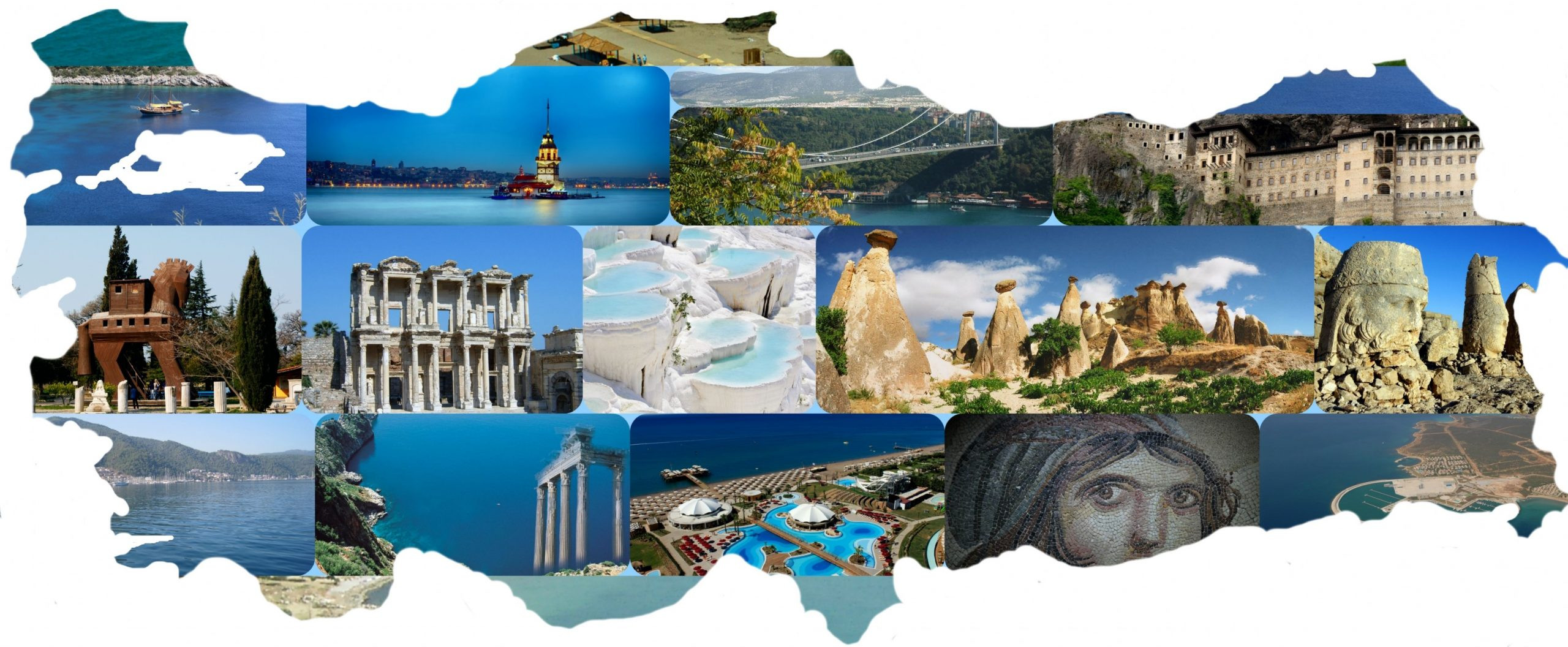 Things to Know When Buying Turkish Property
1. Require clear goals
Name your aim. Will you live in this real estate? Are you planning to rent it out? Will it be a clear investment? Or maybe you need a holiday home for you and your family? Answering clearly to these questions will also determine the location and the type of property you plan to purchase. Please remember to estimate also your budget, which is a crucial stage of the property buying process.
If you still have some doubts about where to buy a property in Turkey, read our blog about "Top Best Cities to Buy a Property in Turkey" and let us help you to make up your mind on this issue.
2. Maintain a flexible mindset
It is pretty good you have settled your goals. But still, leave some open space for upcoming opportunities. Do not close your head for some new options that might not totally fit your plan. Sometimes unexpected opportunities become a dream destination and a desired home in the end.
3. Use the service of an agent, a lawyer, and/or a translator
Buying a new house overseas might be a stressful experience for you. especially if you are not familiar with local law, and it is hard for you to speak in a foreign language. In addition, we truly recommend you to deal with a trustworthy real estate agent, even though it is not a must in Turkey. If you still are not relaxed with the buying process, due to the fact that you are buying online and can not come to Turkey in person, you can always hire a lawyer, who will maintain all the official parts to process the purchase using your name with power of attorney. Please be advised that the real estate company can also be your representative to obtain the title deed. Learn more about the procedure of buying real estate in Turkey on our website.
4. Ask for online viewing
Communication technology has made real estate purchases easier in recent years. There is an easy approach to invest in real estate that we may call Online Buying. You may see the apartment, villa, land, or commercial property in detail utilizing visual communication channels such as Whatsapp Video Call, Facetime, Viber, Skype, Telegram, and others, exactly as if you were there in person. Read more about "Online buying a property in Turkey" on our website.
5. Make the reservation
If you have really liked real estate to buy, but still need a day or two to make up your mind, use the booking possibility. By making the reservation, you'll be sure that no one will buy the home before you and you'll be able to freeze the price, as generally, the prices are constantly increasing within the development construction process.
6. You can add some changes
Do you want to add an extra toilet or storage room? You didn't like the color of the kitchen cupboards? Or maybe you prefer laminate flooring in the bedroom instead of ceramic? Tell it to your agent and find out if the construction company/or the owner of the property can arrange some changes that you wish for. Obviously, this kind of opportunity is much easier when it is an off-plan property.
7. Save your money by taking advantage of incentive programs
Buying a property in Turkey, you need to know about some terrific extra advantages of possessing real estate, but also the beneficial payment plans and special campaigns for some off-plan real estate offers. One of the significant advantages of owning a property in Turkey by the people from foreign nationals is the fact that filling some particular conditions may obtain for Turkish Citizenship. To learn all the details about this topic, visit our Turkish Citizenship by investment page.
Pitfalls You Must Avoid When Buying Real Estate in Turkey
Taking the rumors at face value: You should definitely not accept rumors and, if required, seek assistance from certified real estate development firms despite believing everything you see on the Internet, social media or hear from acquaintances.
Thinking in the short term: By choosing real estate you should consider the future steps. What do you expect to do with this property to happen within some years? Will you totally move there? Will you rent it? What are your expectations according to the property? The real estate sector is profitable but for patient investors.
Getting caught up in the high-benefits trap: Investors may use bank loans to fund their properties, but this is risky in the short and long term since it binds the investor to the bank for a long time and requires payment of up to twice the loan amount, not to mention compliance during the repayment period. You may read more about "

Mortgage and finances in Turkey

" on our website.
Not staying in contact with your real estate agent: If you have made the wise decision to hire a real estate consultant to assist you in finding the ideal home, but you're only halfway there if you don't tell your agent exactly what you're looking for in a home and, more importantly, what you intend to do with it! Most real estate consultants are anxious to close a transaction as fast as possible, but only a few of them will be ready to take the time to really listen to you. This will necessitate total openness on your side in terms of the qualities you're looking for in a home in exchange for the money you're spending! As the professional real estate agent will always inform you in case of any updates according to the buying process, you need to stay honest with the agent as well and inform him/her about any steps you are willing to be done.
Taking care of everything by yourself: This means that if you're having trouble finding the appropriate apartment, it's definitely time to hire a trustworthy real estate consultant to assist you out. In a booming real estate market like Turkey's, you'd be excused for believing that performing all of the hard work that comes with finalizing a real estate deal is a no-effort job. Here's where a reliable real estate agent can help you through the process. With a comprehensive service package that includes attorneys and consultation services and can answer any questions, you might have any property you're interested in investing in!
More Advice on the Purchasing Process in Turkey
When it comes to selecting an estate agent, don't be pushed into making rash decisions. We understand that buying a property in Turkey is a major choice, and the transaction has to be planned well.
Call, email, or use our online chat feature to speak to an expert real estate agent today. We reply to every single message. Contact us to get started!