Mortgage and Finance in Spain
Property Financing in Spain | Spanish Mortgages
In the real estate market, there is more than one way to finance your dream of owning a new house. To some, cash payments are the most suitable way to buy a property in Spain. But there are other ways in order to assist buyers who find difficulties paying the whole price in cash. Mortgage in Spain is one of the ways to make your dream of buying a home possible. There is also the option of buying Spanish properties with payment plan from the construction company if the property is still under construction and sold as an off-plan project.
Spanish Property Mortgages
Due to the economic stability that Spain has witnessed for the past years, especially in the real estate market, getting a Spanish bank loan to purchase a house in Spain has become a feasible method to buy a property as long as the buyer can provide proof of financial stability.
Buyers can take different property mortgage loan in Spain depending on whether they are residence of Spain or foreign buyers and the type of mortgage.
Mortgage Generic Features
The loan is given in Euro currency.
The maximum duration for paying back the loan is 30 years (under the condition this period doesn't exceed retirement age).
Interest rate average is 2%; however, this can differ depending on type of mortgage.
The amount of mortgage for Spain residence is 80% whilst non-resident can take loan up to 60% of the property value.
Documents required for getting a mortgage
There are essential documents that you need to submit to the bank when you plan on getting a mortgage for your property in Spain. Each bank might ask for different documents to ensure your financial stability when applying for a mortgage in Spain. The more documents you have that prove your financial situation, the easier the process of getting a loan is. The following are the required documents buy most Spanish banks:
A copy of your passport
Your NIE number (Spanish Tax Identification Number)
Document proving your financial situation
Bank account statement
Your permanent residential address
In case available, details about other properties you own in Spain.
Fixed Rate Mortgage
This type of mortgage has a fixed interest rate throughout the loan period that can be up to 30 years. The estimated interest rate for this type of mortgage is between 2% to 3%.
Variable Rate Mortgage
This type of loan has fixed interest rate for a certain period of time which then might increase or decrease depending on the market index and margin. The index depends on the Euriobor (Euro Interbank Offered Rate) which is recalculated each 6 to 12 months. The margin is based on the the evaluation of the banks profits which changes depending on the economy and from one bank to another. The estimated interest rate for this type of mortgage is between 0.5% to 2%.
Financial Planning Before Taking a Loan
After providing the required documents and applying for a loan to a Spanish bank, the initial documents are checked and 60-80% of the property value is calculated. An appraisal report is needed in this stage to estimate the value of the property which will cost between 250-400 Euros. This report is essential to calculate the actual loan amount needed based on the real value of the property and determine the interest of mortgage rates. The overall process of getting a Spanish loan to buy a property in Spain takes between 4 to 6 weeks generally.
Furthermore, mortgages in Spain are given in the Euro currency which might have a negative impact on buyers due to the fluctuation of exchange rate. To avoid the variable rates of currencies, you can get in touch with companies that work to protect real estate buyers and investors from currency fluctuations.
Before taking any loan, we highly recommend you research and get detailed information about other conditions related to different Spanish banks and their mortgage system. In TERRA Real Estate, we offer you the guidance you need to take this step further due to our strong partnership with Spain real estate agencies offering professional consultancy.
Spain Properties with Payment Plan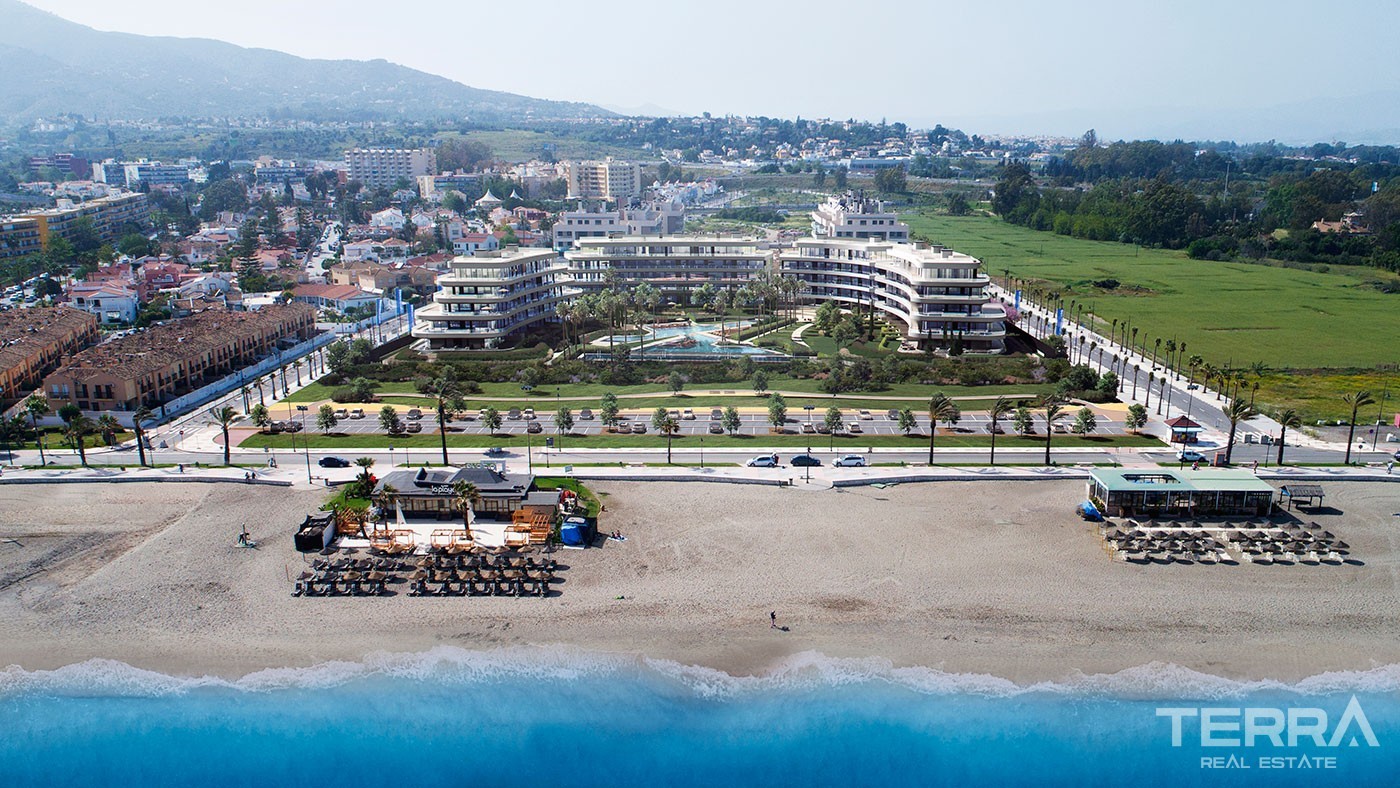 This is another option for supporting your financial plans when buying a house or an apartment in Spain. Buying a property with payment plan is a favorable choice especially for investors of the real estate market in Spain. If the property you chose is an off-plan project or still under construction, you have the option of buying it with instalment payments and fixed rates offered by the construction companies. This option usually goes as follows:
Paying a down payment that varies depending on the project and construction company.
Instalment payments paid each month during the construction period.
Closing payment when receiving your new house keys.
If you chose this method of financing your purchase, you will sign a contract with the construction company including all details of down payment, instalment amount, period and the date of receiving your new property preserving both your rights and the buyers rights.
What we Offer
In TERRA Real Estate we work with trusted construction companies ensuring the quality of properties offered, professionalism of work and feasible financing options. In case you would rather take this step forward with an attorney, we will also gladly assist you in contacting multilingual lawyers which you can better communicate with.
When you have decided on the best method to finance your plans of buying a house in Spain, you can check more Spanish properties that we have in our property list. With our constantly growing website, you have a long list of properties to choose from sea view properties in Málaga and Costa del Sol to elegant Costa Blanca villas for sale in Alicante.
At this stage, we also recommend you get more details about the cost of buying a property in Spain and according to that, you can easily choose your payment method and the perfect property to invest in.
Document Disclaimer:
We recommend that you seek independent financial advice when considering any financial product. All of the information herein is intended as a general guide and not a detailed document of terms and conditions. Furthermore, it does not form any agreement or contract in part or full which you may enter in at a future date with TERRA Real Estate Ltd or its associated companies and partners.