Cyprus is an island country located in the Eastern Mediterranean, known for its rich history, stunning beaches, and diverse cultural heritage. This country offers a unique blend of ancient ruins, medieval castles, and picturesque villages, attracting tourists with its beautiful coastal landscapes and warm climate. Furthermore, you can experience a relaxing lifestyle with the serene beaches and laid-back atmosphere of this area. The island boasts a wealth of beautiful coastal areas that are perfect for unwinding and enjoying the sun. With its crystal-clear waters and soft sandy shores, Cyprus offers an ideal environment for real estate buyers and sellers around the world. If you're considering buying property in Cyprus, we have some helpful advice for you.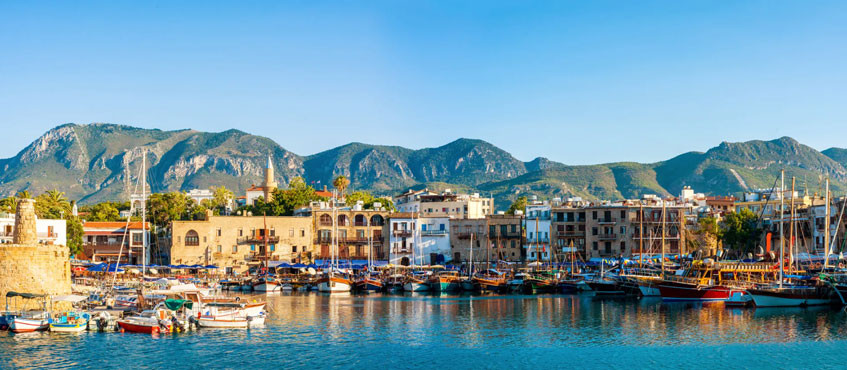 Top 8 Places to Buy Real Estate in Cyprus
1. Lefkoşa (Nicosia)
Nicosia, also known as Lefkoşa, is the capital of Cyprus, a beautiful Mediterranean island country. It has a mix of modern and traditional features, including historic buildings, famous landmarks, and a lively cultural scene. Lefkoşa offers a diverse range of property types to suit various preferences. From charming seaside villas with stunning views to contemporary apartments in vibrant city centers, there is something for everyone.
The region also has a lot of social amenities, offering a unique and exciting lifestyle. You can find a wide variety of delicious food and great shopping options in Nicosia. Owning a house here means enjoying a vibrant and satisfying life in a city that perfectly blends Cyprus' past and present.
2. Limasol (Limassol)
Limassol is a coastal city, the second largest city in Cyprus. The region is famous for its stunning beaches, exciting nightlife, and fascinating history. It offers a blend of modern conveniences and historical wonders, such as the Limassol Castle and the ancient ruins of Amathus. It's also a significant hub for business and economy, with a busy port and a thriving tourism sector. There are various attractive social facilities in this area such as water sports, local markets, and Cypriot restaurants with delicious foods.
From luxurious high-rise apartments in the city center to charming villas in peaceful residential areas, there are plenty of options to choose from. Whether you're seeking a modern urban lifestyle or a tranquil retreat, Limassol has a diverse range of residential complexes and properties that consider your needs.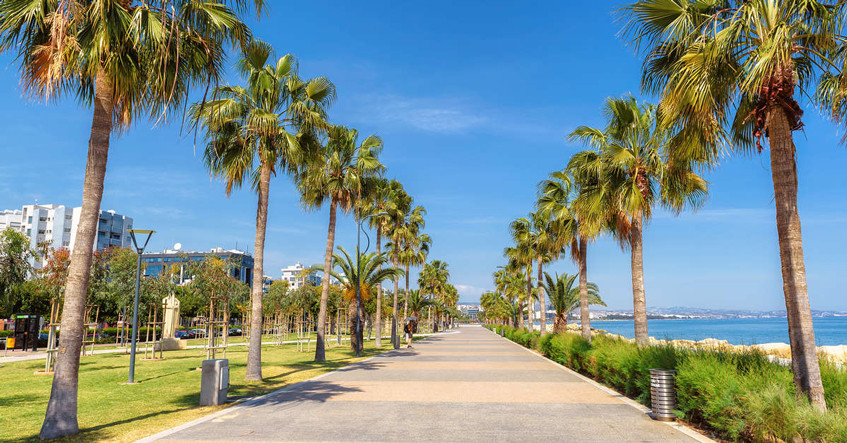 3. Larnaka (Larnaca)
Larnaca is famous for its beautiful beaches and peaceful atmosphere. This area provides numerous luxury seafront villas and contemporary inner-city apartments for those who are seeking a contemporary lifestyle. One notable feature of this place is the Larnaca Salt Lake, which serves as a unique habitat for migratory birds. Larnaca also boasts historical attractions such as the Church of Saint Lazarus, an ancient Byzantine church, and the Hala Sultan Tekke, an important Islamic shrine. In brief, Larnaca is a coastal gem that combines natural beauty, Larnaca International Airport, and a serene seaside ambiance, making it a sought-after destination for both buyers and sellers in the real estate market.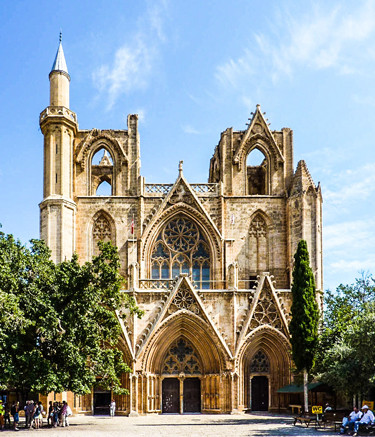 4. Gazimağusa (Famagusta)
Famagusta, also known as Gazimağusa, is situated on the east coast of Cyprus. The stunning beaches, including the famous Golden Beach, captivate visitors with their pristine waters and soft sand. With its beachside properties and relaxing setting, Famagusta is a perfect location for families. It is also home to ancient walls and historical structures such as Othello Castle and the Lala Mustafa Pasha Mosque (formerly St. Nicholas Cathedral). With its unique charm and cultural richness, this area has great potential for investment and offers exclusive rental prospects making it an ideal location for investment.
5. Girne (Kyrenia)
Kyrenia, also known as Girne, is a coastal town situated on the northern coast of Cyprus, a Mediterranean island nation. It is renowned for its stunning natural beauty and historic charm. Kyrenia boasts a picturesque harbor that is lined with colorful fishing boats and is surrounded by charming seafront restaurants and cafes. The town is dominated by the impressive Kyrenia Castle, a medieval fortress that houses a shipwreck museum. Exploring the narrow streets of the old town reveals traditional shops selling local crafts and products. Like Limassol, Kyrenia provides joyful social amenities such as water sports, hiking trails, and boat trips along the coastline.
Unlike high-rise buildings, Kyrenia has 5-storey properties and encourages suburban growth. This town offers mostly low-cost prices where there is a high demand for renting and purchasing. With its breathtaking scenery, ancient sites, and recreational opportunities, Kyrenia is an excellent investment opportunity and a dream destination for those seeking a peaceful lifestyle.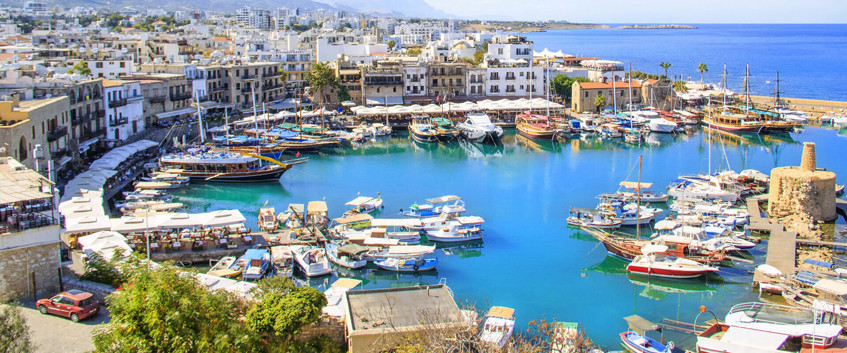 6. İskele (Trikomo)
Trikomo, also known as İskele, is a peaceful town in Cyprus. It presents a glimpse into traditional Cypriot life and showcases charming architecture that reflects local traditions and historical influences. The town is surrounded by beautiful countryside featuring rolling hills and olive and citrus groves. It also serves luxurious restaurants, cafes, and bars.
İskele is home to historical landmarks like the Church of Archangelos Michael, a Byzantine-era church that makes it a promising destination for real estate buyers and sellers looking for a touch of history. The demand for sea-view properties in this city is consistently increasing, leading construction companies to initiate new projects to meet this demand.
7. Beylerbeyi (Bellapais)
Bellapais, also known as Beylerbeyi, is a charming village in Cyprus, known for its peaceful and beautiful location near the Five Finger Mountain Range. The region is famous for its historic Bellapais Abbey, a medieval monastery with stunning views. With its narrow streets, stone houses, and small shops, the village offers a traditional and serene atmosphere. Those seeking a peaceful lifestyle can also purchase a property here, which offers future investment potential. This town is also an ideal choice especially for families with children due to its proximity to one of the top international schools on the island, The English School of Kyrenia.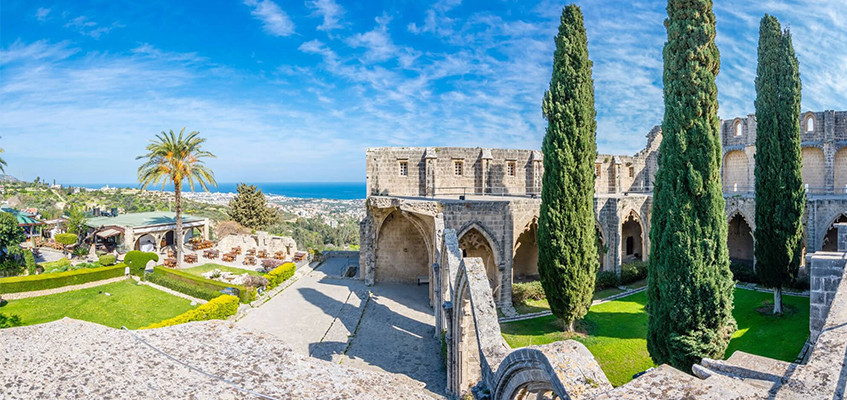 8. Baf (Paphos)
Another coastal city of Cyprus, Paphos, is a popular tourist spot renowned for its history, stunning beaches, and archaeological wonders, making this region a convenient destination to invest in. Baf is famous for being the legendary birthplace of Aphrodite, the goddess of love and beauty in Greek mythology.
The properties in this area are generally sea-view and near the beach with a serene atmosphere. The picturesque harbor in Baf provides many social facilities such as restaurants, cafes, swimming & snorkeling & boat tour areas which is a plus for the ones who are thinking of a dream property in Cyprus.
More Information About Properties in Cyprus
If you're considering buying property in Cyprus, we'll gladly assist you in finding the perfect property. As TERRA Real Estate ®, we provide the best service you need with our multilingual real estate agents and our experience in the sector since 2004.
For more, call our office at +90 242 512 25 00 or e-mail us at [email protected]. You can also call or text us for free via WhatsApp or Viber at +90 532 341 67 54.