Due to the worldwide COVID-19 pandemic situation in Turkey, several restrictions have been provided. to prevent the spread of the coronavirus. After the latest lockdown, The ''Step by Step Normalization Plan'' procedure has been started. Nowadays life is slowly coming back to normal. New terms and conditions have been announced by the Turkish Government on 1st June.
The ''Step by Step Normalization" process has begun following the most recent curfew, which lasted 21 days and finished on Monday the 17th of May. After the latest Turkish government announcement made on 1st June 2021, Turkey is gradually returning to normal.
The Latest Pandemic Restrictions in Turkey after 1st June 2021
1. Curfews
According to the latest restrictions for all citizens and residents (despite those who own a tourist visa), the nationwide curfews will be continued as follows: On weekdays, the curfew lasts from 22.00 - ­05.00 and; On weekends, the curfew lasts from 22.00 on Saturday until 5.00 on Monday;
On Sundays, grocers, markets, bakeries, greengrocers, butchers, nuts and dessert shops will be able to operate between 10.00-17.00, provided that our citizens are limited to meeting their mandatory needs and within only walking distance (except for our disabled citizens), the closest grocery store, market.
The exemption regarding the curfew for foreigners only covers foreigners who are in Turkey for a temporary/short time within the scope of touristic activities.
Citizens aged 65 and over who are not vaccinated will only be able to go out between 10.00 - 14.00 on other days except Sundays; On Sundays, they will be under a full-day curfew.
Regardless of whether they are subject to the curfew, citizens aged 65 and over, young people under the age of 18 and our children will not be able to use public transportation vehicles (metro, metro bus, bus, minibus, minibus, etc.).
2. Intercity Travel Restrictions
During the periods and days when the curfew is applied, citizens will not be required to obtain a separate travel permit for their intercity travels by public transport such as plane, train, bus, and they will not be required to travel between cities with a ticket, reservation code, etc.
It is forbidden to travel between cities with their private vehicles during the period and days when the curfew is applied (unless owning a Travel Permit could be established within the Governorship/District Governorship over e-Application and ALO 199 systems belonging to the Ministry of Interior via e-government).
Public transport will be limited to 50% capacity, with no standing passengers allowed.
3. Public Spaces and Services
Masks are required to be worn at all times outside the home in Turkey. All public places, including highways, side streets, parks, gardens, picnic areas, markets, the seaside, and public transportation, including Metro, buses, taxis, and ferries, are included. Masks are required in all stores, restaurants, hair salons, and barbershops.
Smoking is forbidden in open areas (streets, avenues, and other public spaces).
Restaurants will be open on weekdays between 07.00-21.00 for table service, take-away and takeaway, and with package service delivery only from 21.00 - 24.00. On Sundays, between 07.00 - 24.00, they will be able to operate only in the form of package service delivery.
Cinemas, places such as coffee houses, cafes, associations, tea gardens, Internet cafe/lounge, electronic game places, billiard rooms, gyms, outdoor swimming pools, amusement parks and theme parks, will be open again. Cafes etc. will not be able to accept more than three customers at the same table in open areas and two in indoor areas at the same time. The compliance with the 50% capacity (one seat full and one empty seat) limit in movie theatres. They will be able to operate between 07.00 and 21.00 (except on Sundays).
Shops: clothing, haberdashery, glassware, hardware, tailors, barbers, offices and offices, etc. in the retail and service sector. workplaces and shopping malls; will be able to operate between 07.00 - 21.00 (except on Sundays).
Market places (except on Sundays) will be able to operate between 07.00 - 20.00.
The implementation of the overtime system between 10.00 - 16.00 and the flexible working method such as remote/alternating, which is applied in public institutions and organizations, will continue.
Weddings in the form of wedding ceremonies and wedding ceremonies; can be organized
- In open areas: keeping the necessary distance between the tables and chairs and complying with the cleaning, mask and distance rules, not providing food and drink.
- In closed areas: in addition to the above rules; a minimum of 6 m² per person, limited to a maximum of 100 guests.
- Restrictions on catering and the maximum number of guests in closed areas will be lifted on Tuesday, June 15th, 2021. Food and beverage can be served at wedding ceremonies and weddings after this date, and the maximum participant limit will not be applied, provided that at least 6 m² of space is left per person in closed areas.
- Events such as engagement ceremonies and henna will be allowed after July 1st, 2021.
Recreational facilities (excluding those located in the settlement area) on intercity highways and eating and drinking places (limited only to customers with accommodation) within accommodation facilities (hotel, motel, hostel, etc.); They will be able to serve at the same table at the same time, provided that no more than three customers are accepted in their outdoor areas and more than two customers in indoor areas.
Traveling to Turkey After 1st June 2021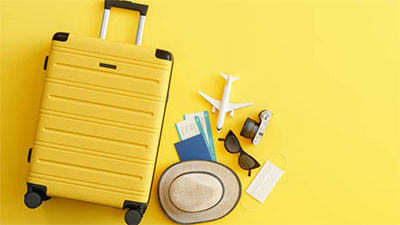 New regulations regarding entry into Turkey have been made by the official authorities of the Republic of Turkey.
Submission of a negative PCR test report made within a maximum of 72 hours before entering Turkey, from passengers coming to Turkey from Afghanistan, Bangladesh, Brazil, South Africa, India, Nepal, Pakistan, Sri Lanka, and persons who are found to have been in these countries in the last 14 days. will be requested. In addition, these passengers will be quarantined for 14 days in places to be determined by the Governorships.
PCR test will be required for passengers from 4 countries: The UK, Iran, Egypt and Singapore will be requested to submit a negative PCR test report made no more than 72 hours before entry.
PCR test will not be requested from:
- Those who submit a document issued by the relevant country's official authorities stating that they were vaccinated at least 14 days before entry
- And/or those who have been through the Covid-19 disease within the last 6 months
(quarantine will not be applied for these people as well)
In case that the vaccination certificate or the documents proving the disease cannot be presented when entering Turkey from these countries, the PCR test report with a negative result maximum of 72 hours before the entry or the submission of the negative rapid antigen test results in a maximum of 48 hours before the entry will be sufficient.
As of March 15th, 2021, upon the notification of the Ministry of Health; all Turkish and foreign passengers (6 years and older) traveling to Turkey must fill in the Turkey Entry Form at register.health.gov.tr within 72 hours before the flight.
We will keep on informing you about t any further updates according to the condition of the COVID-19 restrictions in Turkey. Did you find this information useful? In case you'd like to receive some more details about traveling to Turkey and the current situation in Turkey, please do not hesitate and contact our professional multilanguage team. We can speak most of the European languages and serve you with a quality service.