Turkey accepts a large number of foreigners from all over the world for a variety of reasons, including jobs, settlements, immigration, and so on. Because they usually arrive with their families, schooling becomes a major concern. People who want to live in Turkey for a while or permanently have various options. If you want your children to have a world-class education and not have to struggle when they decide to continue their education in another country, Turkey has a variety of international schools to choose from.
In Turkey, international schools provide a high-quality, multicultural, bilingual education that is accredited by American and European institutions. Their curriculum differs from that of Turkish schools, however, some of them also offer accreditation from the Turkish Ministry of Education. Overall, knowing about the foreign schools in Turkey before you move in is beneficial.
International schools ın Turkey provide a multicultural environment. Generally, Turkish students are also present but in modest numbers. Their curricula and the principal language of instruction vary in every school, but English is the most common. They are accredited to many international classes and allow for easy transfer to and from other countries schools.
The majority of them are in major cities such as Istanbul, Ankara, Izmir, Antalya, and others. All of them have received accreditation from well-known organizations such as the NEASC (New England Association of Schools and Colleges) or ECIS (European Commission on International Studies).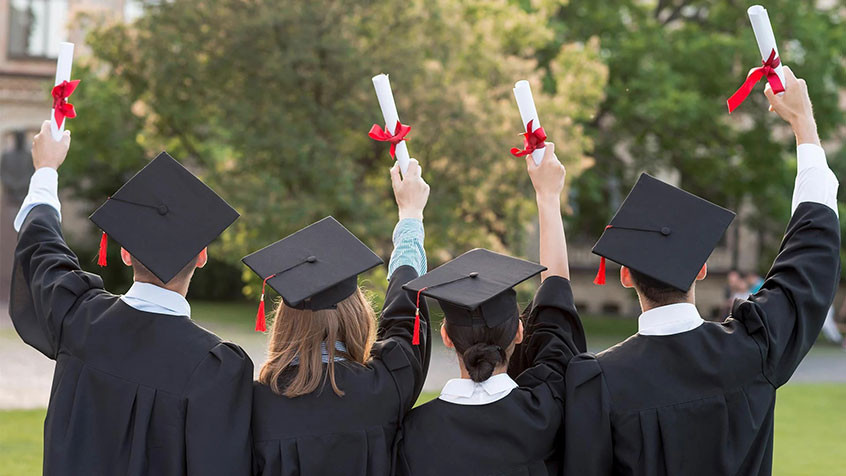 Education In Turkey
Education is compulsory for 12 years, from the age of six to the age of eighteen, and is provided free of charge in state schools. Children are educated in elementary schools for eight years, divided into two four-year stages, culminating in a primary education diploma.
Three-year academic high schools and vocational schools, as well as four-year technical schools, make up-secondary education. To enter one of Turkey's many universities, students must first obtain a high school diploma and then pass a competitive two-part exam.
Accrediting bodies active in Turkey include the Council of International Schools.
Global Accreditations Types in Turkish Schooling
Global accreditations are quite important when picking a school, and there are two that are regularly used.
1. Turkey's International Baccalaureate Schools - (The IB accreditation model)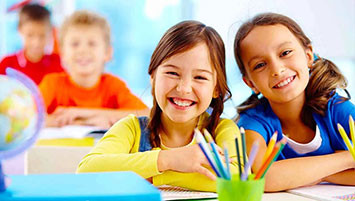 The International Baccalaureate accreditation is built around a specific model of teaching and learning. The program aims to:
• Encourage children to think independently
• Be responsible for their education
• Learn second languages to become more culturally aware
• Achieve certification that will gain them access to the best universities in the world.
The model of an IB accreditation is built around emotional, social, and academic characteristics. Allowing students to explore and form their own cultural identity, as well as individual opinions, they have four programs.
• Children aged 3 to 12: Primary Years (PYP)
• Students aged 11 to 16: Middle Years (MYP)
• Students aged 16 to 19: Diploma (DP) and Career-Related (CP)
International Baccalaureate Schools in Turkey teach English, German, Turkish, and other languages.
2. CIS (Council of International Schools) Schools in Turkey
The Council of International Schools is a non-profit organization dedicated to elementary and secondary education around the world. Their goal is to equip students with the knowledge and skills they need to become global citizens who comprehend other cultures.
They promote research, discussion, and action on personal, local, and global concerns, as well as respect for diversity across societies, by focusing on global citizenship as a set of life skills.
Another accreditation that promotes the learning of second languages is the CIS. They also promote living a sustainable lifestyle. They now have 733 schools around the world, making it even easier for students with globally mobile parents to transition.
Examples of the Best International Schools in Turkey
Here are some examples of the Best International Schools in Turkey to help start your research:
List of International Schools in Istanbul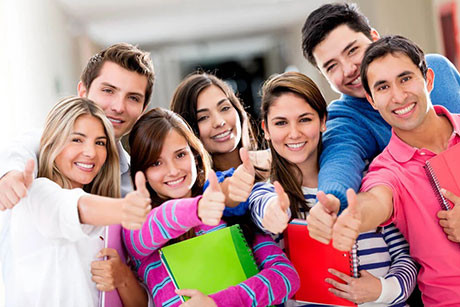 1. Istanbul International School: Preschool, primary and secondary school programs are offered. It has an accreditation from the Turkey Ministry of Education, Cambridge as a Cambridge International School and is a member of the International Schools Association.
2. British International School (BISI): It offers English as the principal language of instruction in preschool, primary, and secondary educational programs. A modified English National Curriculum, IGCSE, and an International Baccalaureate Program are among the programs available.
3. Uskudar American Academy: It follows an American-style curriculum and uses English as the major medium of instruction. It is one of Turkey's oldest and most prestigious schools.
4. Safir International School: Is the most well-known school among Arab citizens. The international program of Safir International School is built on American standards. They instruct in both Arabic and English on Islamic topics. Students are also taught three languages: English, Arabic, and Turkish.
5. Alfayez International School: This school has pupils from over 24 different countries. English and Arabic are the languages of instruction. This is the most well-known school among Arab citizens. There are branches also in many other cities.
6. Tarabya British Schools (TBS): This is the first institution in Turkey to blend the Turkish and British national curricula. Except for Turkish Language and Cultural Courses, all subjects are taught in English. Classes at Tarabya British Schools are limited to a maximum of 15 students. Tarabya Campus, Yeniköy Campus, Engelköy Campus, and Etiler Language Institution Campus are the four sites of the school.
7. Pierre Loti School: It has its curriculum, with French as the primary language of instruction. A French Baccalaureate diploma is awarded at the end of the program.
8. French High School Notre-Dame de Sion: Lycée Notre Dame de Sion Istanbul is a private French high school in the Harbiye neighbourhood of Istanbul. It was established in 1856. The applied curriculum is the standard French high school curriculum. Turkish and French are the two languages used in education. English is taught as a foreign language to students.
9. Österreichisches Sankt Georgs-Kolleg (St. George's Austrian High School / Karakoy St. George's): It was founded in Turkey in the 19th century. German is the principal language of instruction.
10. Pushkin International Russian School: The school's principal goal is still relevant today: to preserve the Russian language and culture, as well as to grasp the heritage of outstanding Russian history, literature, music, and other fields of knowledge and art among Russian-speaking youngsters living abroad. Recognizing that learning the Turkish language is a must for children living in Turkey, the education program has been designed to make every effort to provide a high-quality Turkish, Russian, and English education.

List of International Schools in Ankara:
1. Bilkent Laboratory & International School (BLIS): This private day school accepts children aged 4 to 19. It offers the International Baccalaureate Diploma program.
2. TED Ankara College: TED is a non-profit organization with schools around Turkey. It is one of the country's oldest and most respected schools. It welcomes students ages 6 to 18 years old after an examination, and English is the major language of instruction.
3. British Embassy Study Group: This group, which was established by the British Embassy in Ankara, welcomes predominantly British residents aged 3 to 11 years old. With English as the predominant language of teaching, it delivers the English National Curriculum.
4. Tevfik Fikret Private Schools: This is a French school that welcomes pupils ages 6 to 18 years old. French is the principal language of instruction.
List of International Schools in Antalya:
1. TED College Antalya: This institution offers kindergarten, primary, and secondary school programs in Turkish, English, and German. It belongs to international organizations including IBO, CIS, ECIS, and Eco-Schools.
2. International Community College of Antalya (ICCA): It offers preschool, primary, and secondary school programs in English, with Turkish as a secondary language. It welcomes children ranging in age from 3 to 14.
3. Antalya ISTEK Schools: These schools provide teaching in Turkish, English, and German. The majority of its English instructors are native speakers.
List of International Schools in Izmir:
1. MEF International School: It offers programs in early childhood, primary, and secondary education, all of which are taught in English. It prepares students for the International Examinations of the University of Cambridge.
2. Private Izmir American College (ACI): This is the first Turkish institution to receive ECIS and CIS accreditation. It provides the International Baccalaureate Diploma Program.
The most valuable and comprehensive source about schools and education in Turkey is the website of MEB (Ministry of Education). A bench of useful information may be found on the website of the schools such as detaıls about the history of the school and its staff. A fast review on Facebook expat groups will also be helpful if you want to learn more about the educational institutions in Turkey.
If you want to learn more about living in Turkey read some of our other blog posts mentioned below.
Related Blogs…