If you're considering living in Turkey as an expat, you've chosen a wonderfully diversified country with a lot to offer. Thousands of working and retired foreigners have settled in Turkey's towns, cities, and villages. The diversity of nations is also noteworthy. Europeans, Asians, and Middle Eastern nations living in Turkey demonstrate cultural tolerance and friendliness for foreigners, and Turkey openly encourages anybody to participate in and contribute to Turkish society. So, in this post, we'll look at why people relocate, how to become an expat, and all you need to know about day-to-day life and what it's like.
Living in Turkey as an expat, as with any other country, comes with new social behaviors, and cultural adaptations to be made. TERRA Real Estate, as an international real estate agency, comes with a helpful hand. For many years we have assisted a lot of our clients with our relocation suggestions, whether they are renting or buying a home. So, here's what you need to know to have a smooth transition.

Is it a Good Idea to Move to Turkey?
Moving abroad is a fantastic life experience, but be prepared for unforeseen circumstances that will put your nerves and determination to the test.
Turkey can offer its citizens a pleasant environment, an active and healthy lifestyle, and most expats think that moving to Turkey provides good value for money.
What you need to do before relocation - learn the ropes ahead of time. Research your options and opportunities that you have. Answer yourself some crucial questions - Will you buy a property or will you first rent a home in Turkey? How much money do you need a month to live in Turkey? What is the healthcare and education system like? Establish your plans based on your income and residency status, and, most importantly, ensure that your health needs are met.
Understanding the legal criteria is one thing; deciding whether this is the right life step is another. Living in a foreign country necessitates a certain amount of daring and determination. You must both settle in and move in order to have a stress-free life.
Despite the drawbacks of expat life, Turkey has numerous advantages that make it worthwhile. Some of them are:
Beautiful weather, especially around the Mediterranean coast.
Beautiful beaches and a spread way of life
Low living expenses
A national diet based on fresh foods, with easy access to organic products from local farmers
Active living - Golfing, windsurfing, and adventure sports are just a few of the outdoor activities available
A large transportation network is available
Airports having international flights that are ultra-modern and award-winning
Many interesting historical, places
Several cultural events and festivals
Healthcare at a high standard
Warm and welcoming culture
High level of tolerance towards foreigners
Multicultural diversity
For foreigners desiring to relocate here, there is a well-established, streamlined process and more...
What is it Like to Live in Turkey?
Constantly many foreign nationals have decided to leave their own countries to live in Turkey. Still, we understand that relocating to another country is a difficult lifestyle choice. Before making this big step you surely need to consider all the cons and pros of this decision. Also, the stress of adjusting to a new place of residence presents several problems that will force you to reconsider your beliefs and daily habits.
So, what are the main issues you need to consider before relocating?
1. Permits to Stay
A residency permit is required for stays of more than 90 days. The procedure is simple, and you may begin by filling out the application on the official website, which is located at https://e-ikamet.goc.gov.tr/.
An existing tourist or residency visa, a passport with 60-day validity, six passport photographs, health insurance, proof of financial assistance, and proof of address are all required documents.
Let's not forget that the rules on visas and extending stay for foreigners in Turkey may change at any time, so do not take the information in this post as the only right thing to do, but look for up-to-date information on official government websites.
2. Language Differences
Locals in expat towns know English, so getting across the language barrier is simple. Even so, surely learning the language will be really beneficial.
In Turkey, all government agencies speak only Turkish, making things 100 times more difficult if you don't speak the language.
In tourist cities around the Aegean and Mediterranean shores, inhabitants speak a variety of languages, including English, Russian, and German.
As a result, overcoming the language barrier is simple. However, to improve your quality of life, we recommend that you learn as much as possible. Even one word a day makes a difference.
3. Health Care Issues
Another good news is that the health care system is on a really good level in Turkey. When it comes to routine healthcare, such as dentistry, Turkey's dentists have excellent standards, know what they're doing, and their rates are lower than those in Western countries.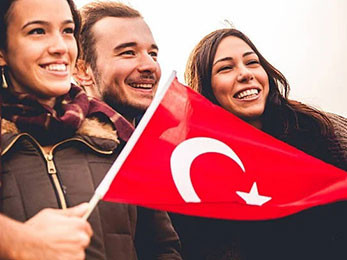 In Turkey, you can use health care as a foreigner, even if you don't have any policy, but you need to pay additional hospital fees. To get a residence permit as a foreigner in Turkey you need to buy a private health policy first.
What is more - Turkey has a thriving healthcare tourism industry. Whether it's hair transplants, dentistry, plastic surgery, or simple healthcare for a variety of ailments are all options. This is due to two factors: the low cost, which often results in significant savings, and the professionalism and training of doctors and nurses. Many year-round residents enroll in the government's SGK system; otherwise, private health insurance is recommended, however in the event of an emergency, you will be well taken care of.
You are eligible for state healthcare in Turkey after a year as a legal resident under the Sosyal Güvenlik Kurumu (SGK) scheme. You will obtain an SGK health insurance ID card once you have been enrolled, which you can use to access a variety of services at state hospitals. All participants pay monthly fees.
4. Managing Your Finances
The cost of living in Turkey is lower than in most European countries. Foreigners from the EU and the US can afford to live in Turkey. Housing and living costs are lower in comparison to their native nations, with the exception of a few regions. Despite geographical disparities in living costs, the average cost of rents, transportation, food, and everyday expenses is still significantly lower than in the EU or the US. In addition, housing rates in Turkey are more affordable, with options ranging from villas to apartment apartments.
Drinking, clothing, and using a car can all add up quickly because these activities are costly, but household expenses and weekly food shopping provide numerous opportunities to save money.
Money management is an important skill to have when living in Turkey. Remember that the current, advantageous exchange rate might go down as well as up, so keep this in mind while planning your budget, income, and expenses. One of the main steps in this process is opening an account in a Turkish bank. For more information, read our "How to open a bank account in Turkey?'' page.
How Much Money Do You Need to Move to Turkey?
There are numerous elements to consider when determining how much money you will need to retire in Turkey. For example, retirees who own their homes do not have to pay rent, which is expensive. It also matters where you retire because the cost of living in some locations is higher than in others.
We address different aspects to consider in this post, but in general, any retired person who owns their own home, does not smoke, drink, or drive, and is financially knowledgeable should budget at least 5000 Turkish Lira per month. Naturally, the more you can budget, the more you will be able to appreciate the advantages of living in Turkey.
The cost of water, internet, telephone, gas, and council tax is all quite reasonable. If you don't use air conditioning or high-powered heaters, electricity can be inexpensive. If you live in a complex, remember to budget for monthly apartment maintenance and earthquake insurance. Turks and retired foreigners save money on groceries by buying at the local weekly farmer's market. They prefer traditional Turkish eateries to tourist-oriented places when dining out. Visit our "Costs of Living in Turkey" page to learn more about living costs.
Many people question if they can migrate to Turkey due to legal restrictions and the law. Despite the fact that national regulations vary, most nations are welcome to live in Turkey all year. The most significant condition is that you can financially support yourself. People without pensions or savings who wish to work must follow a different set of rules.
Turkish businesses must follow certain restrictions depending on their industry, such as employing only one foreigner for every x number of Turks. Foreigners are also prohibited from working as a dentist, nurse, pharmacist, lawyer, security guard, notary, or veterinarian.
The majority of working foreigners either go to work for a huge international corporation or teach or au pair. On the Aegean and Mediterranean, several vacation companies hire hotel representatives, but foreigners are not permitted to serve as tour guides. If you want to learn more about working and finding a job in Turkey, read our ''How to Find a Job in Turkey as a Foreigner?'' article.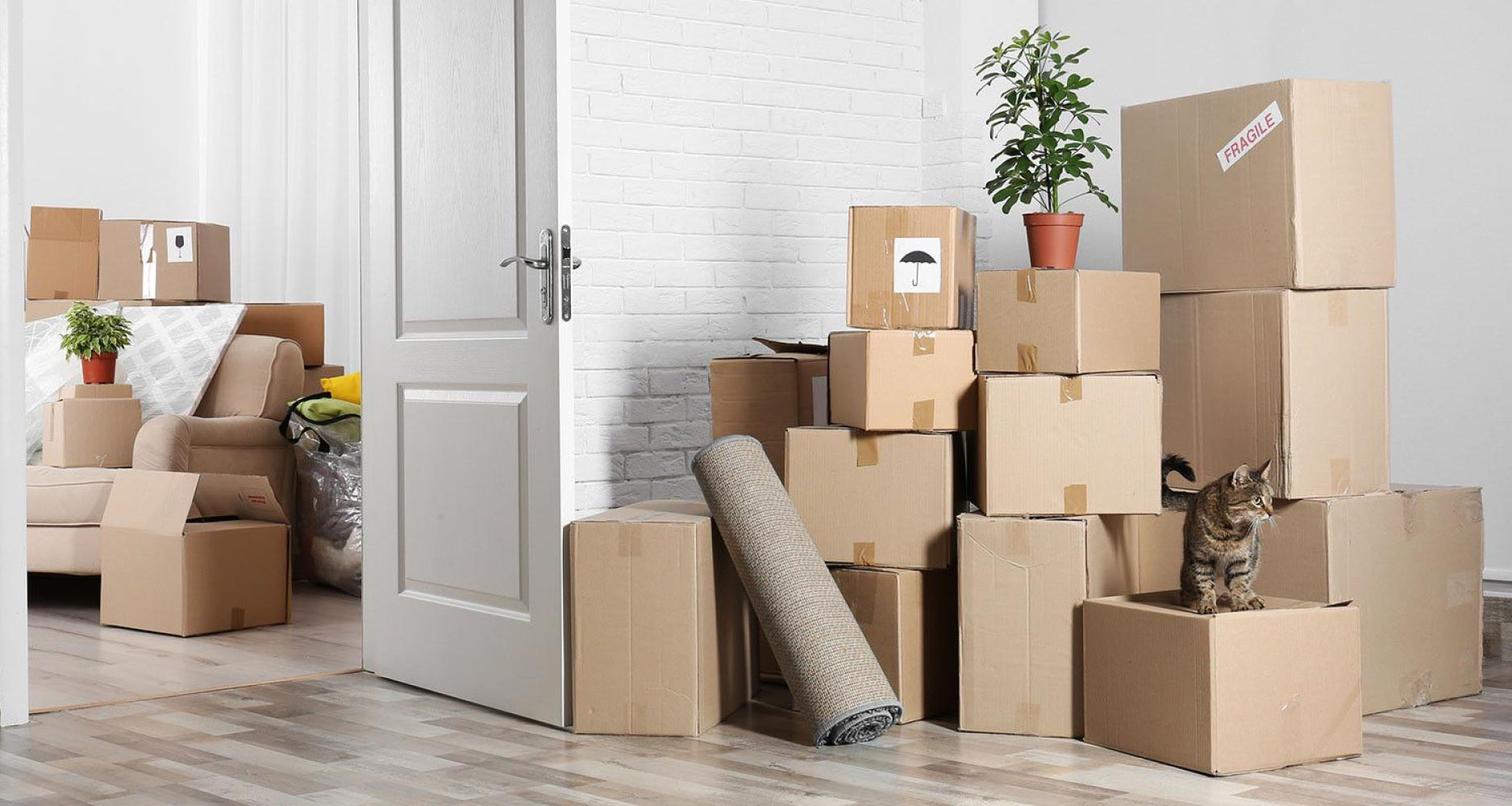 Is it Better to Rent or Buy Property in Turkey?
The choice of whether to rent or buy a home is a huge one for some people. Some choose the first option, giving themselves more time to find their dream home, while others get right into the market. It's a personal choice, primarily based on financial considerations.
If you're renting, make sure you get a contract and only pay your rent through proper bank channels. If you're looking to buy, have a look at our selection of properties for sale in Turkey. Each listing has all of the necessary details, but you can learn more or schedule a viewing by contacting the property's contact information. Call us today if you'd like to talk about real estate investing.
Furniture and Household Goods - How to Solve it?
Those selling their homes in their home countries often consider shipping their things to Turkey. Calculate the numbers and get multiple bids to see if it's practicable and financially viable. Because it is less expensive, many expats in Turkey buy brand new furniture in this nation. In addition, they avoid paying taxes and complying with customs regulations.
Keep in mind that Terra Real Estate will also assist you in the purchase of furniture for your new Turkish home. Check our "Furniture shopping tour" page.
Where to Live in Turkey?
Most working foreigners in the past have settled in large cities like Istanbul, Ankara, or Izmir. Retired expats tend to migrate toward the Aegean and Mediterranean shores. Our articles on the finest places to retire in Turkey cover a variety of topics, but three, in particular, definitely stand out.
Antalya: This region is the second most popular tourist and expat destination in Turkey. This overall spectacular resort, which includes the city center and numerous towns, offers terrific nightlife, shopping, sports activities and some of Turkey's most beautiful beaches. The lively Alanya, historical Side, golfing Belek, and luxury Kalkan is among the towns and resorts to select from and consider while choosing the place to settle in Turkey.
Fethiye: For expats, this town is a particularly a very popular destination. Ölüdeniz, Hisarönü and Ovacık, Çalış Beach, and mountainous Üzümlü are among the places to think about also. Fethiye is home to many natural attractions, paragliding, clean and fresh air, green pine forest hills, including the Blue Lagoon, Butterfly Valley, and many more.
Bodrum: A peninsula on the Aegean coast that has long been a favorite resort for the affluent and famous. Consider towns such as affluent Türkbükü, watersports-oriented Gümbet, tranquil Gümüşlük, and the city center.
Start Your New Life in Turkey With Us!
As you can see, relocating to Turkey is a terrific option, but keep in mind the practical considerations, the most essential of which is obtaining residency permits.
Make your first step today and call us at:
Call us at +90 242 512 25 00
Send an email at

[email protected]

or just call us for free via WhatsApp +90 532 341 67 54
Check the links below to many more of our posts about lifestyle in Turkey: