How to Buy a Car in Turkey as a Foreigner?
Buying a car and bringing your car into Turkey can be a bit of a challenge for foreigners, but with the right information, it can be done smoothly.
You can either buy a new or a used car in Turkey. If you're looking for a new car, you can visit a dealership, auto fairs, auto galleries, and car markets and choose from a variety of models.
You can also look for second-hand cars if you want to take the less expensive and perhaps more environmentally friendly path. Online sites like sahibinden.com or arabam.com are the best place to look for second-hand cars. The second-hand car market in Turkey does not devalue as quickly compared to Europe. In the current market and financial climate, you could get double or maybe triple the amount when selling a second-hand car.
For preventing fraud, all transactions must be carried out in a notary public, and if you feel your Turkish is not enough, you can always get help from a certified court interpreter.
Car Taxes in Turkey
If you decide to buy a car in Turkey, you will be charged three taxes. The first is the value-added tax (Katma Değer Vergisi), a general tax in Turkey that is taxed on all goods and services. The second is the special consumption tax (Özel Tüketim Vargisi). This tax may vary based on the price, model, age, and category of your vehicle. The Turkish government also charges a motor vehicle tax (Motorlu Taşıtlar Vergisi). The ratio of the tax is determined by variables such as engine size, age, and cylinder capacity.
In Turkey, the cost of a car is shown with all applicable taxes included. You can get detailed information and calculations from any dealer.
You must pay tax if you purchase a second-hand car from a citizen of Turkey or if you do not have a work permit.
Tax-Free Cars in Turkey for Foreigners (Blue Plates)
If you are a foreigner with a valid work permit in Turkey, you can avoid paying both value-added tax and special consumption tax. Whether you intend to buy a brand-new car, a resale car or import your own car from your country you can benefit from this exemption.
These types of cars are called ''Blue Plates'' cars and you need to know that the duration of your blue plate car is limited by the duration of your work permit. If your registration is not renewed by the end of this time frame, you will be fined at the rate of the customs tax.
A great advantage: When you purchase a tax-free vehicle with a blue plate, you won't need to leave the country every six months, unlike vehicles with foreign license plates.
To qualify for tax-free car purchase, an individual must either be:
a retired foreign national
a foreign national with a valid work permit in Turkey
a foreign lecturer or full-time student
a foreign national employed by the UN, NATO or EU
a foreign national working for a media company in Turkey without resident status or a foreign professional athlete contracted to a Turkish sports club or the national sports federation.
In order to purchase a blue plate car in Turkey, which allows for tax exemptions, certain documents must be submitted. These include:
a valid passport
proof of residence or work permit
a notary certificate
tax receipts and any other relevant documents related to the vehicle being purchased
How to Bring Your Own Car Into Turkey as a Foreigner?
As a foreigner, you may want to bring your own car with you when you move to Turkey. While it is possible, there are a few considerations you should make to ensure the process is carried out properly.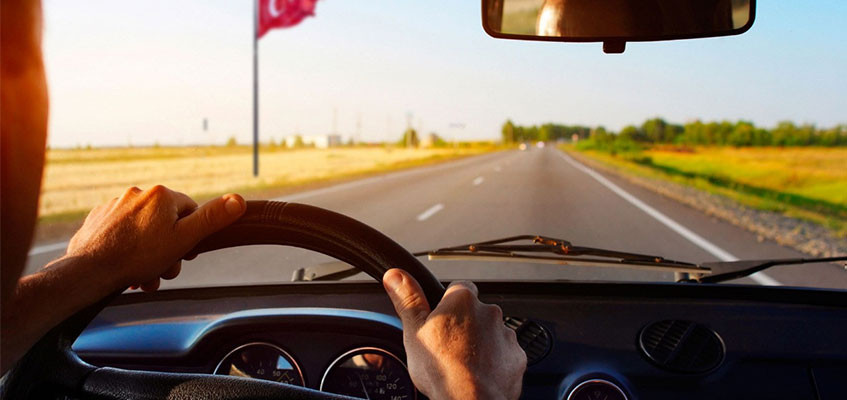 The Difference Between The Temporary Entry and Permanent Of Cars Into Turkey:
Temporary Entry: This type of entry is the popular choice among foreigners who intend to bring their private car into Turkey. Due to Turkish law, owners of private vehicles are only permitted to bring their vehicles into the country for a two-year period at a time, after which they must export them.
Permanent Entry: You can bring your car into Turkey from outside the country and get permission to enter and remain there permanently, and you don't have to export it after a certain duration. Keep in mind that This type of entry will cost more than a temporary entry because both the owner and the vehicle will be subject to taxes.
Ways to Bring Your Car Into Turkey
There are two main ways to import a new or used car into Turkey: land entry or sea transportation.
As long as the required paperwork is submitted importing your car by land typically gets much easier compared to sea transportation which also requires a customs broker. Due to the additional costs that must be paid at the port in addition to the logistical costs and etc., the costs of entry from land crossings are significantly less than the costs of sea transportation.
Choosing sea transportation for importing your car into Turkey will be more tedious because after gathering all the necessary documents, your application must be authorized by a customs broker. Also, a notary public has to verify the shipping agency.
Documents Necessary for a Private Vehicle to Enter Turkey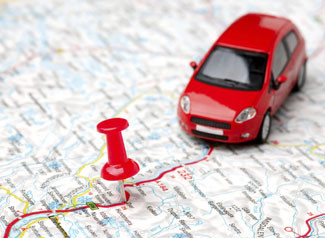 The following factors determine the documentation needed to bring a car into Turkey and begin the licensing process:
A copy of the applicant's passport that includes a copy of the most recent entry or departure stamp from or into Turkey.
A duplicate of the applicant's identity card or of his residence permit for the nation he/she wishes to enter the vehicle from.
The applicant's Turkish nationality or his/her Turkish residency permit.
Automobile license in his/her nation.
Automobile insurance internationally (if available, and if not, the car is insured in Turkey).
Documents for shipping cars.
An agency that will initiate the transaction for the customs broker
Conditions to be met:
The applicant must be a citizen or legal resident of the nation from which he intends to import the vehicle
The applicant needs to be a citizen of Turkey or have a valid visa to enter the nation
Having a standard driver's license
The license must be issued solely in the applicant's name
Conditions to be met, required documents, and cost of transportation may vary year by year. It is always wise to get detailed information from the customs service.
Related Articles...