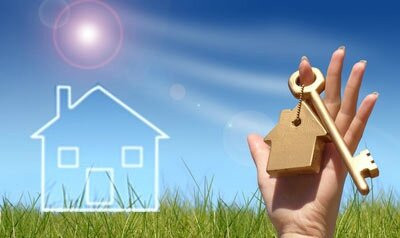 Purchasing a house in Turkey used to be a difficult and time-consuming procedure. However, in recent years, the Turkish government has simplified the regulations for foreigners owning property, and while the procedure is slightly different from most other countries, it is far more simplified.
There are a few things to keep in mind when it comes to legal considerations if you are interested in buying real estate in Turkey. Here's a quick introduction to the legal side of purchasing property by foreign nations.
Are Foreigners Allowed to Buy Property in Turkey?
A large number of foreign nationals buying homes in Turkey since 2003 when some major changes have been made in Turkish property law. According to TAKBIS (Land Registry and Cadastre Information System) figures, the number of foreign buyers is rapidly increasing, choosing to invest in Turkish real estate every year.
Sales were initially limited to nationalities with reciprocal agreements with Turkey, but in 2013, the Turkish government lifted this restriction, further boosting the overseas market. Foreigner property purchases in Turkey have climbed year after year, and this trend will continue in the future.
The Turkish government has made the purchasing process as simple as possible for foreigners, however, there are still certain disparities in the method for Turks and foreign nationals due to logistics. Read more about the procedure of buying real estate by a foreigner in Turkey on our A Step by Step Guide to Buying Property in Turkey page.
What are the Limits for Foreigners to Buy Real Estate in Turkey?
The following restrictions apply to foreigners buying property under the relevant law:
A foreign national can only buy a total of 30 hectares of land in Turkey.
Foreign nationals are not permitted to purchase property in military prohibited zones or security zones. Only with special approval is it allowed to rent a property in these zones.
Foreign real estate buyers are permitted to purchase up to 10% of the district's total area in which private property is located.
Official authorities may end up with properties that are found by legal authorities to not be used following the district's total area properties that are not notified to the Ministry of Environment and Urbanism within two years despite being purchased for construction.
The above-mentioned restrictions do not apply to corporations having legal entities established in conformity with the laws of their respective countries.
Can a Foreigner Get Turkish Citizenship by Buying a Property?
The Turkish government introduced a fantastic investment package for foreign entrepreneurs in May 2017. Certain regulations on the transition of foreigners to Turkish citizenship were changed in decisions published officially on September 19, 2018, and December 7, 2018.
Foreign nationals are free to buy property everywhere in Turkey, except in military zones, under Turkey's citizenship for buying a house program. As of September 2018, the price of citizenship for foreigners who buy a home in Turkey will be worth a minimum of 250,000 USD. Having a property in Turkey, a country with a thriving real estate and construction sector is a great way to invest.
This program permits any foreign national to purchase property or bring capital into Turkey, subject to certain limitations and provides them with the option to become Turkish citizens. When the government reviewed the program in 2018, the investment conditions were lowered, making this citizenship project the most appealing in the world. Read more about Turkish Citizenship by Investment on our website.
What Should Foreigners Do to Acquire Real Estate in Turkey?
Foreign nationals can buy property in Turkey, such as a home, office, land, or field, as long as they follow the law's limits. If a foreign national purchases land or a field, he or she must notify the Ministry of Environment and Urbanism within two years of the sort of construction that will be constructed on that land or field.
Choose a Reputable Real Estate Agent
Out-of-Region Clients Customers and Foreign Nationals are represented by TERRA Real Estate in the purchase and sale of real estate in Turkey. If you're thinking about buying a home in Turkey, dealing with a business that is professional, ethical, and trustworthy.
As one of the market leaders in Turkey since 2004, we are certain that our diverse real estate portfolio will continue to provide unique opportunities. Please contact us for further information if you are interested in real estate investing or have any questions about the Turkish real estate market. You can also arrange online viewing with TERRA Real Estate and get a step closer to your new Turkish home.
For arranging a property viewing with us:
Call us at +90 242 512 25 00
Send us an e-mail