1,375,398 properties were sold in Turkey in 2018
According to TÜİK (Turkish Statistical Institute), 1,375,398 properties were sold in Turkey in 2018. In that period, we observe a decrease by 2,4% in the real estate sales with, at the same time, an increase by 19,39% considering real estate prices.
In Antalya Province including Alanya, Side, Belek, Kemer etc. prices increased by 19,86%, in Bursa by 12,89%, in Izmir by 11,47%, in Ankara by 8,86%, in Istanbul by 4,91%. As stated in index report, at the end of 2018, the average price for home in Istanbul was 441,600 TL with the payback period of 20 years. Whereas, in Ankara average price for a house was 225.000 TL with payback period of 18 years and 241,320 TL for Antalya with return time of 21 years.
Turkish properties bought by foreigners in Turkey
Foreigners have become very attracted by real estate in Turkey, advantageous regulation related with Turkish Citizenship by Investment had certainly a great impact on sales. Comparing to 2017, home sales to foreigners in Turkey in 2018, increased by 78%, in Istanbul foreigners bought 14,270 houses and in Antalya 7,938 houses. There was also a high demand in Bursa with 2,120 sold houses and 2,133 sold houses in Ankara.
Ongoing projects and developments had a h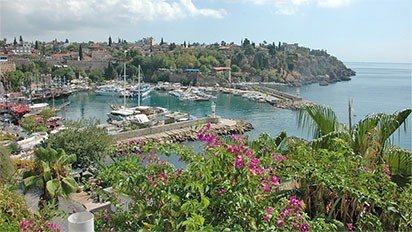 uge impact on the real estate sales. Among the major factors are ongoing projects like Canal Istanbul, new metro routes, 1915 Çanakkale Bridge, Yavuz Sultan Selim Bridge, Osman Gazi Bridge, North Marmara Highway, Istanbul 3rd Airport.
Moreover, regulations such as Improvement on Zoning and Housing Law and compulsory appraisal report for title deeds are also important factors for development of real estate market in Turkey.
The fact that foreigners are also interested in buying property in Turkey, had an impact on increasing properties values.