The lira had its most volatile month in December, falling practically every day and eventually reaching an all-time low of 20.04 against the euro on December 20, when Turkey's currency had lost more than 60% of its value against the euro this year. Turkey is in the midst of an economic crisis, with official inflation rates above 21%, hurting food, fuel, and home goods costs. Are there any advantages of a low lira rate?
Economic Inflation and Its Impact on the Turkish Real Estate Market
One of the most important areas of the Turkish economy is real estate, which is increasing at an exponential rate. The business, which is booming despite the pandemic and the depreciation of the Turkish lira, is attracting more and more international investors. The significant advances in Turkey's real estate market have not come about in vain or unexpectedly, as multiple data point to a steady increase in the number of foreign investors in Turkish real estate over the previous few years.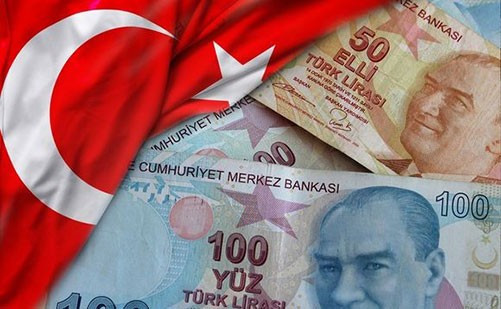 Nonetheless, the Turkish economy is caught between achieving annual growth – which reduces the value of the lira's currency depreciation – and maintaining the lira's macroeconomic stability, which leads to a deeper economic downturn. On the plus side, the depreciation of the Turkish currency makes Turkish enterprises more optimistic, possibly justifying the clear trend of overseas investment. Turkey has been passing pro-business policies to encourage new company ventures and growth.
Interest rates have a range of effects on real estate investments. Interest rates govern the cost of borrowing money, which has an impact on people every time they buy a house. Mortgage debt gets more expensive as interest rates climb. As interest rates decline, investors, on the other hand, spend less. Interest rates have a significant impact on funding costs and mortgage rates, which determine real estate expenses and, as a result, pricing. In addition to the price of investors' new properties, interest rates have an impact on the structure of finances and demand for investments. Such money flows have an effect on real estate availability and demand, which has an impact on real estate values.
How Can Foreigners Benefit From the Low Lira Course?
Because the foreign buyer possesses foreign money, each fall of the Turkish lira is a bonus for investors, especially if they act promptly before real estate prices are adjusted to reflect the most recent currency rate. It's vital to note that the cost of construction supplies and gasoline for heavy equipment is directly proportional to its cost. The deterioration of the Turkish lira's value is one of the most important factors pushing international investors and companies to participate in real estate investments and purchase property in Turkey. Falling dollar prices may have piqued foreigners' interest in purchasing real estate in Turkey.
The large selection of luxury and inexpensive, new construction, off-plan, renovated apartments and villas, and resale alternatives are the primary reasons foreign citizens are interested in purchasing real estate in Turkey following the depreciation of the Turkish lira. Due to the depreciation of the local currency, there are several possibilities available, ranging from luxury mansions with sea views to modest and low-cost apartments. Furthermore, many of the property transactions in Turkey have been in high demand, according to real estate marketing professionals.
Is the Depreciation of the Turkish Lira an Advantage for Foreign Investors?
The Turkish real estate market will always be a secure bet. The rise in the currency rate, as well as the opportunities for international investors to engage in Turkish real estate, are both appealing. As a result, the Turkish lira's devaluation suggests that the entire real estate market is particularly tempting to foreign buyers. As a result, individuals are migrating to Turkey from the United Arab Emirates, Iran, Iraq, Russia, Ukraine, and Europe. The bulk of foreign homeowners buys apartments in Istanbul, which accounts for 46% of total annual real estate sales, followed by Antalya, which accounts for 20% of total annual income.
Although owning a home in Turkey is a simple and quick process, real estate is a good option for people from other nations. A major portion of real estate acquisitions is made by tourists who are fascinated with Turkey's splendor, culture, and market dynamics. Turkey is one of the most sought-after destinations for international real estate investors, and its reputation is growing by the year.
Most of the benefits and incentives offered by the Turkish government to international investors to buy real estate in Turkey were related to the price of the dollar, therefore overseas investors are the greatest winners. It is not the Turkish lira that is used in Turkey. The purchase of a quarter-million-dollar home in exchange for Turkish citizenship is the most prominent of these incentives. Because it is based on foreign investments and foreign currency, the Turkish side will benefit in some way in this scenario. It's important to note that it's also seen as a viable alternative to borrowing from the International Monetary Fund.
Despite the drop in the value of the Turkish lira, Turkey remains one of Europe's most promising real estate demands, and the Turkish real estate sector is one of the most significant sectors of the Turkish economy, accounting for 57 percent of total FDI in 2020.

Looking for a Property in Turkey?
As one of the market leaders in Turkey since 2004, we are certain that our diverse real estate portfolio will continue to provide unique opportunities. Please contact us for further information if you are interested in real estate investing or have any questions about the Turkish real estate market. You can also arrange online viewing with TERRA Real Estate and get a step closer to your new Turkish home.
For contacting us:
Related Articles:
• Costs of Living in Turkey
• Property Buying Guide in Turkey for First Time Buyers
• Expenses of Buying Real Estate in Turkey