Real estate that is utilized by businesses is referred to as commercial property. Office buildings, hospitals, clinics, hotels, shopping centers, boutiques, restaurants, farms, warehouses, and garages are some examples of commercial property. In basic, it is a piece of real estate that generates income through the operation. In line with that, Turkey offers some of the best commercial real estate options available for immovable property.
An Overview of the Economy and Commercial Properties in Turkey
Due to its location and advanced industry, Turkey has always been one of the world's biggest economies and commercial attraction centers. From tourism to heavy industry, from agriculture to healthcare, Turkey offers a wide spectrum of a line of businesses, which brings a great opportunity for commercial real estate income.
An office to let in one of Istanbul's financial zones, a boutique hotel in one of the summer resort towns on the Mediterranean coast, a shop on a busy street, or if you are confident enough with your culinary skills, a restaurant could be counted as some of the examples of commercial properties in Turkey, as well as a whole private hospital.
Where and How to Start Real Estate Investment in Turkey?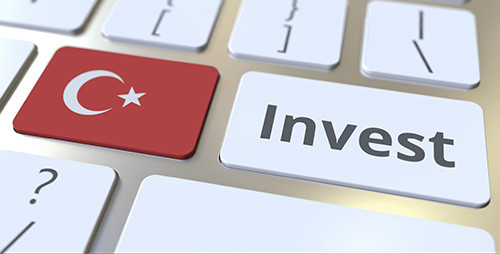 One of the world's financial hotspots is Istanbul. Many commercial properties, ranging from large business centers to modest offices, are located there. Renting them out is a very attractive opportunity.
Another reasonable conclusion comes from the fact that Turkey's riviera draws millions of visitors each year thanks to its spectacular sandy beaches and pleasant environment. They stay in a variety of accommodations, from small boutique hotels with five or fewer rooms to colossal hotels that regularly welcome tens of thousands of visitors. You can either buy a hotel and run it yourself, or you can rent hotel management out. Due to Turkey's high tourist traffic, it will be a remarkably lucrative business in both scenarios.
Due to its geographic location as well as the visitors from many nations that it welcomes, Turkey is a country that is home to a diverse range of cultures and cuisines. Any restaurant you open in a well-liked and busy location will be in high demand.
Turkey is a preferred destination not just for summer and cultural tourism, but also for health tourism. People from many parts of the world come to Turkey for treatments from simple aesthetic operations to the complicated brain or heart surgery. This increases the commercial appeal of clinics that are focused on a certain area and well-equipped private hospitals.
These are some of the commercial properties that people invest in the most.
What Do I Need to Know Before Buying Commercial Property in Turkey?
The first thing you should mark on your checklist is the location of the commercial portal you will invest in. The property's returns increase with how prestigious the location is. What is indicated by the term "strategic location" is that it should be accessible by public transit and easily accessible. For instance, the Istanbul Metro network is used daily by millions of city residents as a means of transportation. Therefore, having a commercial property next to a Metro station ensures that there will be a larger demand for it, giving you the power to influence the negotiation and secure a higher price.
Depending on the task you will perform, it may occasionally be required to obtain specific authorizations. In Turkey, for instance, it is illegal to sell alcohol within 100 meters of a mosque or school.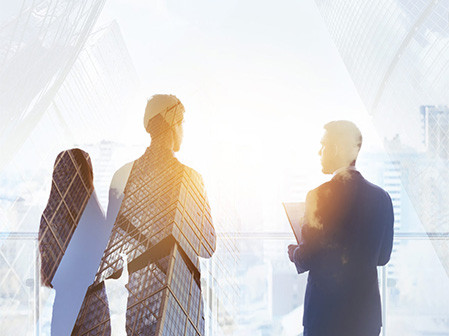 One of the key elements to boosting your business is choosing the right city for the commercial property you invested in. Due to that fact, investing in a major city produces different results than investing in a modest state does.
When buying commercial real estate in Turkey with the intention of renting it out or selling it, you should think about performing regular maintenance and improvement work so that you can find tenants fast and you can sell it quickly. The price will go up the more you do maintain it appearing stylish and refined.
In addition to all these, working with a real estate agent will not only help you prepare the necessary permits and documents but also help you find the most suitable location for your investment. You can take a look at our article "Benefits of Using a Real Estate Agent to Buy a Property in Turkey" for more detailed information.
Advantages of Investing in Commercial Real Estate in Turkey
In the real estate sector, investing in commercial properties is at a higher and more specialized level. It is more lucrative, more stable, and has a faster return on investment. The typical rental revenue in Turkey ranges from 8 to 10% for commercial properties like stores while the average rental income for residential properties is only 6%. In Turkey, the typical length of a workplace leasing agreement is 5 or 10 years, as opposed to the residential rental agreement's one-year duration.
Compared to residences, business expenses are lower. In scenarios where repairs are necessary, homeowners must perform them themselves. However, people who rent a workspace are responsible for all associated costs as well as taxes.
Loans offer far higher benefits when buying or renting properties like hotels, offices, restaurants, or cafes. You can benefit from loans for commercial investment properties with low-interest rates and simple payment schedules. For details on the subject, see our article "Top Reasons to Invest in Turkish Real Estate".
Contact TERRA Real Estate ® for Profitable Investment in Turkey
Interested in commercial properties in Turkey? Let us help you choose the ideal commercial Turkish property for your needs! First, start by reviewing our list of "Commercial Properties for Sale in Turkey"
Couldn't find what you were looking for? Don't worry. TERRA Real Estate will be glad to help you search and find the best commercial properties in Turkey, take care of the legal procedure, and prepare the documents for you free of charge.
Call, email, or use our online chat feature to speak to an expert real estate agent today. We reply to every single message.
Related Articles...